A Day in Brooklyn
A few weekends ago when I was in New York, J and I spent a day in Brooklyn. The weather was lovely, so we thought it would be the perfect day to do two things that neither of us had done before: walk around the Brooklyn Botanic Gardens and walk through Brooklyn Museum.
The Brooklyn Botanic Gardens were beautiful and definitely a must-see if you are in the area and need a breather from the skyscraper-filled City. Even though it was already October when we went, the weather seemed almost spring-like as we walked through the gardens in short sleeves enjoying the trees and flowers lining our path.
We then went over to Brooklyn Museum and walked through as much as we could before we had to head back into the City. Although we didn't manage to get through the entire museum in the limited time we had that afternoon, we enjoyed what we did manage to see. The first exhibit we saw right as we walked in was Infinite Blue, where everything in the exhibit was, well, blue! While there were a number of other amazing parts of the museum (including works by Robert Longo, whose incredible charcoal portraits looked more like photographs than portraits drawn with charcoal!), I can't wait to go back and see more 🙂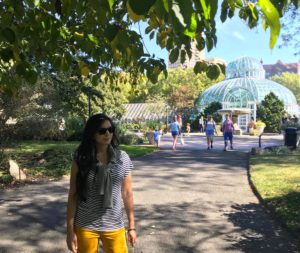 The Brooklyn Botanic Gardens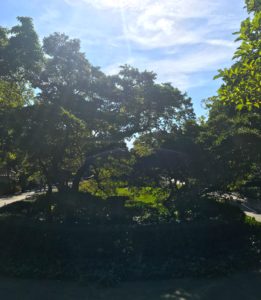 The Brooklyn Botanic Gardens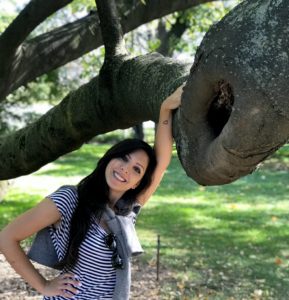 The Brooklyn Botanic Gardens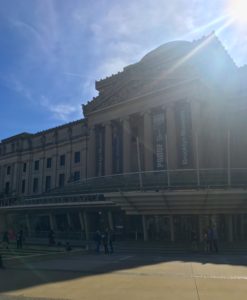 Brooklyn Museum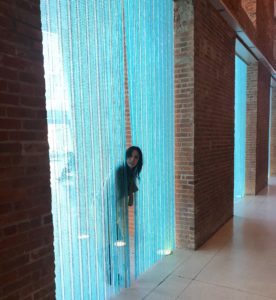 Brooklyn Museum: Entrance to Infinite Blue
Until next time, Brooklyn!
Giulia ♥