Cape Town | South Africa 2019
Our next stop on our South African adventure was Cape Town. We stayed at a hotel that was right on the waterfront and was just a short walk away from all the shops and restaurants. We got our best souvenir shopping done on the waterfront and at the food market. Both the shopping center and the food market had dynamic open floorplans and were always filled with people.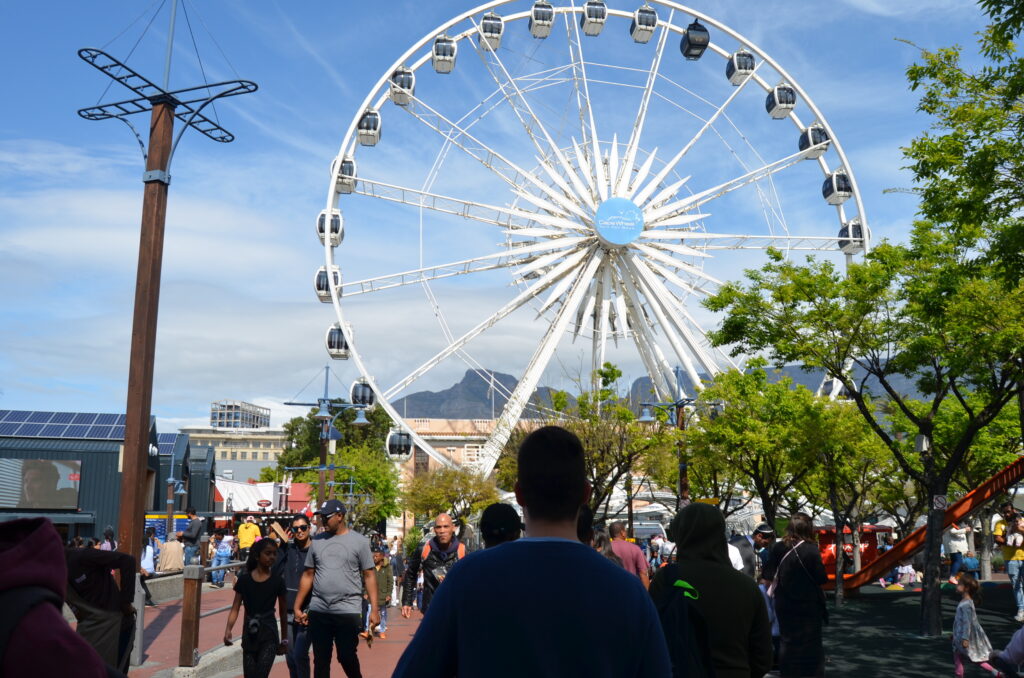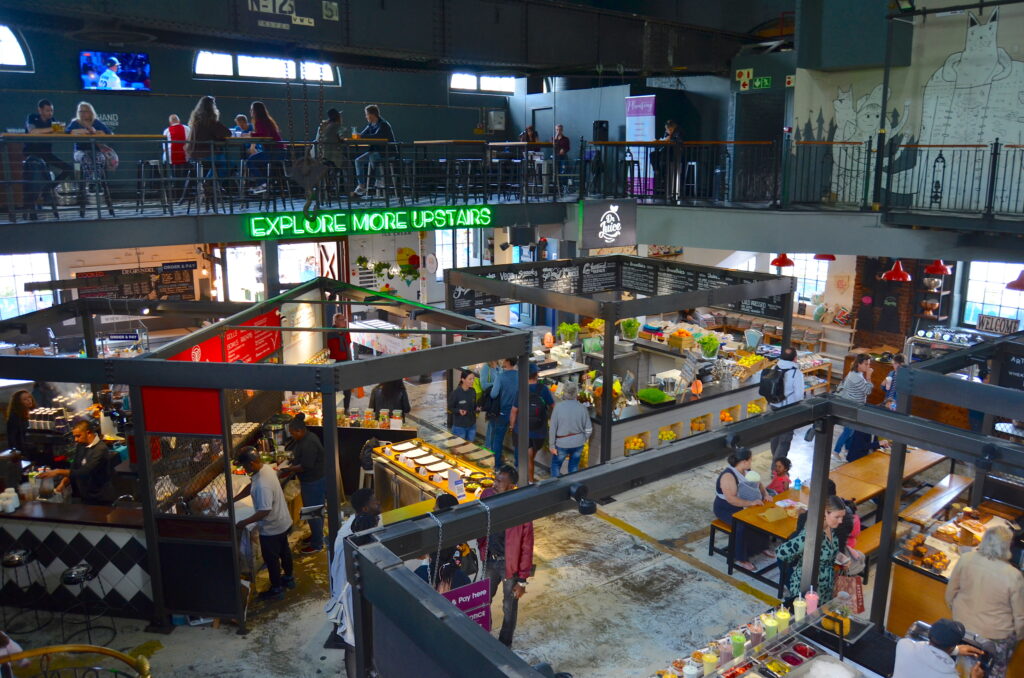 As far as sightseeing and tourist attractions go, we, of course, had to go up Table Mountain. Unfortunately, we ended up going up Table Mountain on a cloudy day and didn't get a clear view from the very top. However, we did manage to get some beautiful shots on the way up the mountain just before we ascended into the clouds.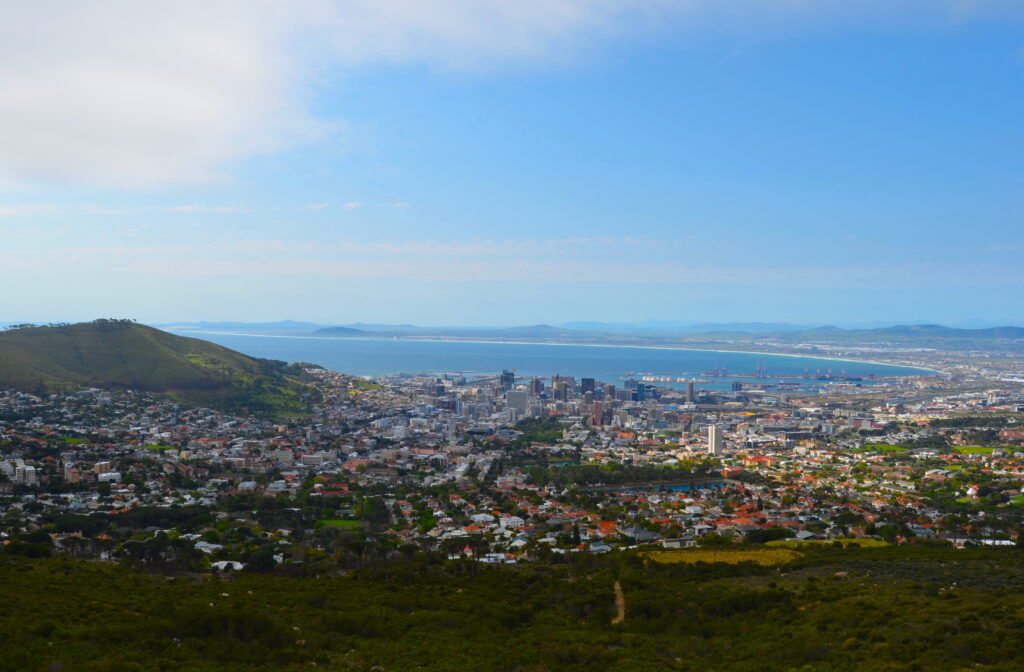 We also went to the Cape of Good Hope, which is the most south-western point of the African continent. Thankfully, we were there on a clearer day so we got incredible views.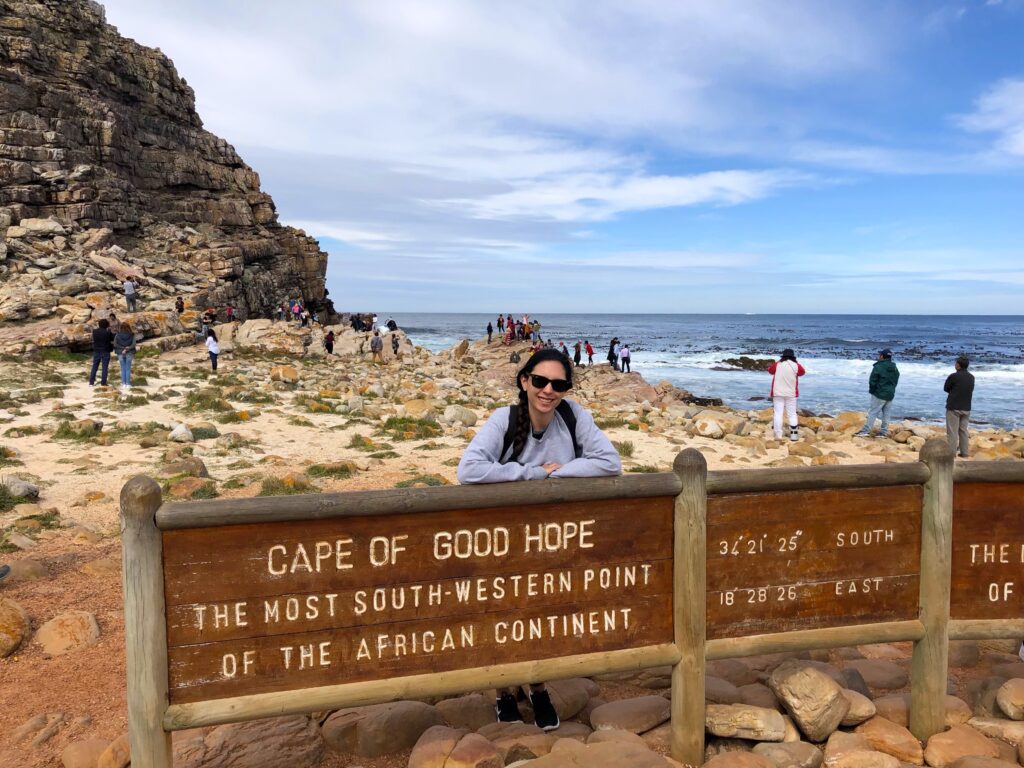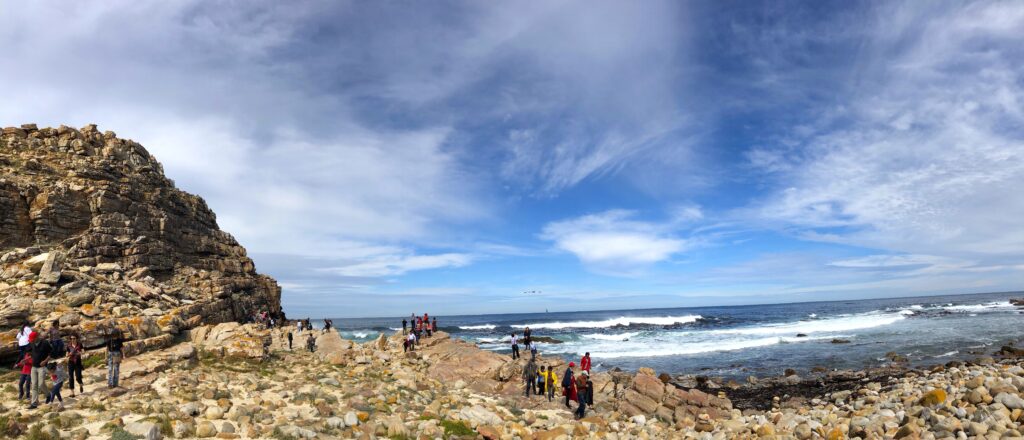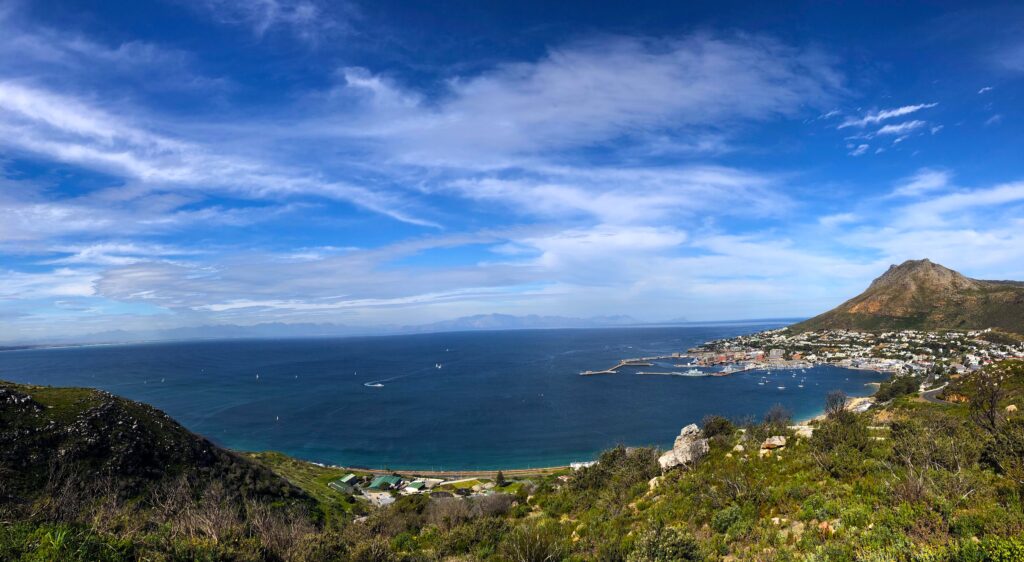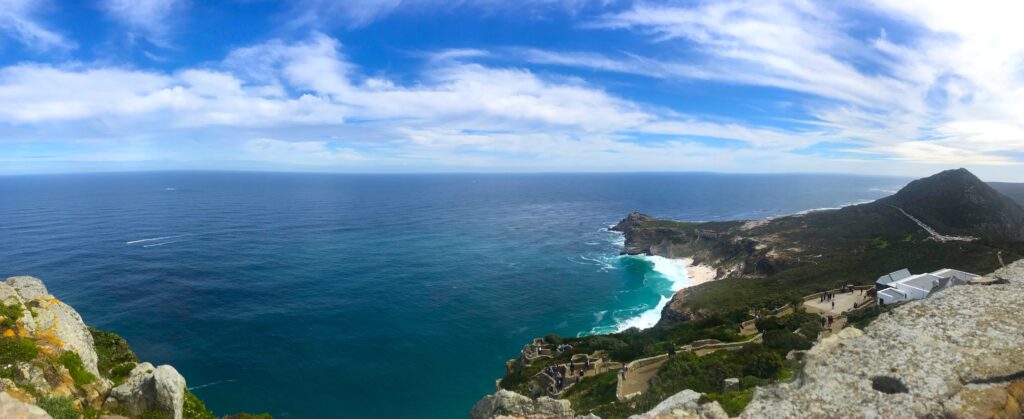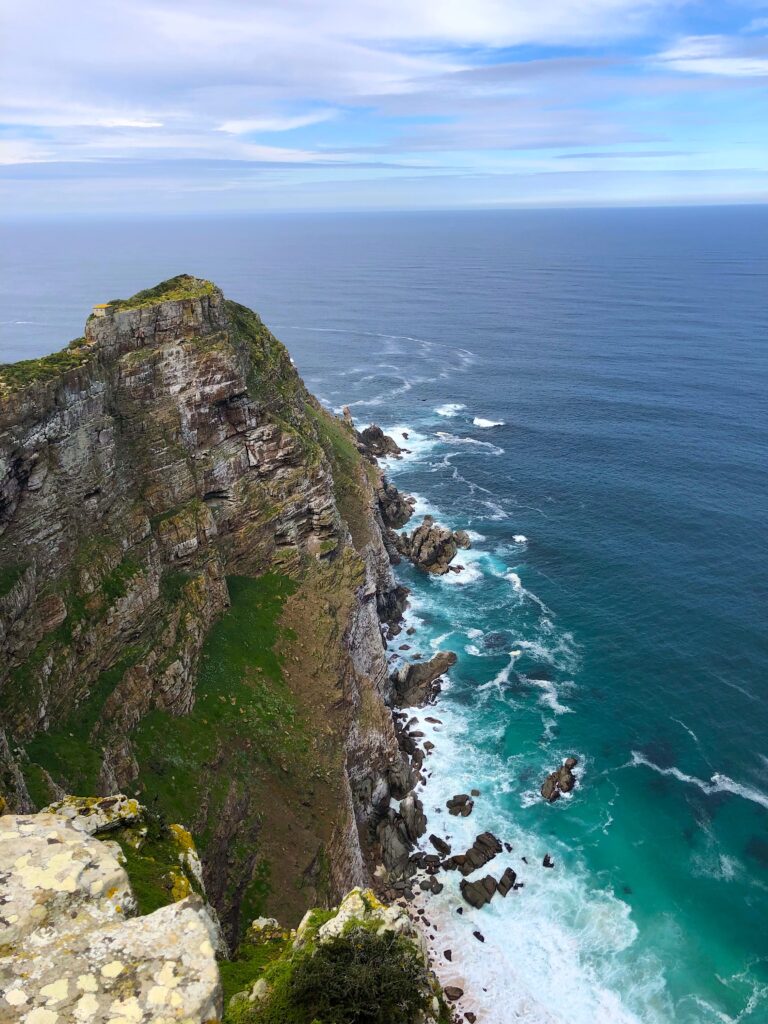 The day we went to the Cape of Good Hope was a crazy one because that morning J and I went cage diving with sharks! It was such a terrifying and thrilling experience. Our boat (we went with African Shark Eco Charters) stopped to start chumming for sharks just off the coast of Seal Island where hundreds of seals were swimming and sunbathing. The combination of the smells from Seal Island and the rough, choppy waves, definitely created a significant amount of seasickness, but the shock of the cold water when we went into the cage definitely kept it at bay. We put on wetsuits and were hooked up to oxygen tanks while we waited for the sharks. We didn't see any great white sharks because they have migrated away from the South African coast, but we did get to see sevengill cow sharks (which are also terrifying, but aren't any kind of sharks terrifying?!)! We didn't get many pictures on the boat or in the water, but I did get a shot of what our cage looked like on land (it was so much smaller than I thought it would be!).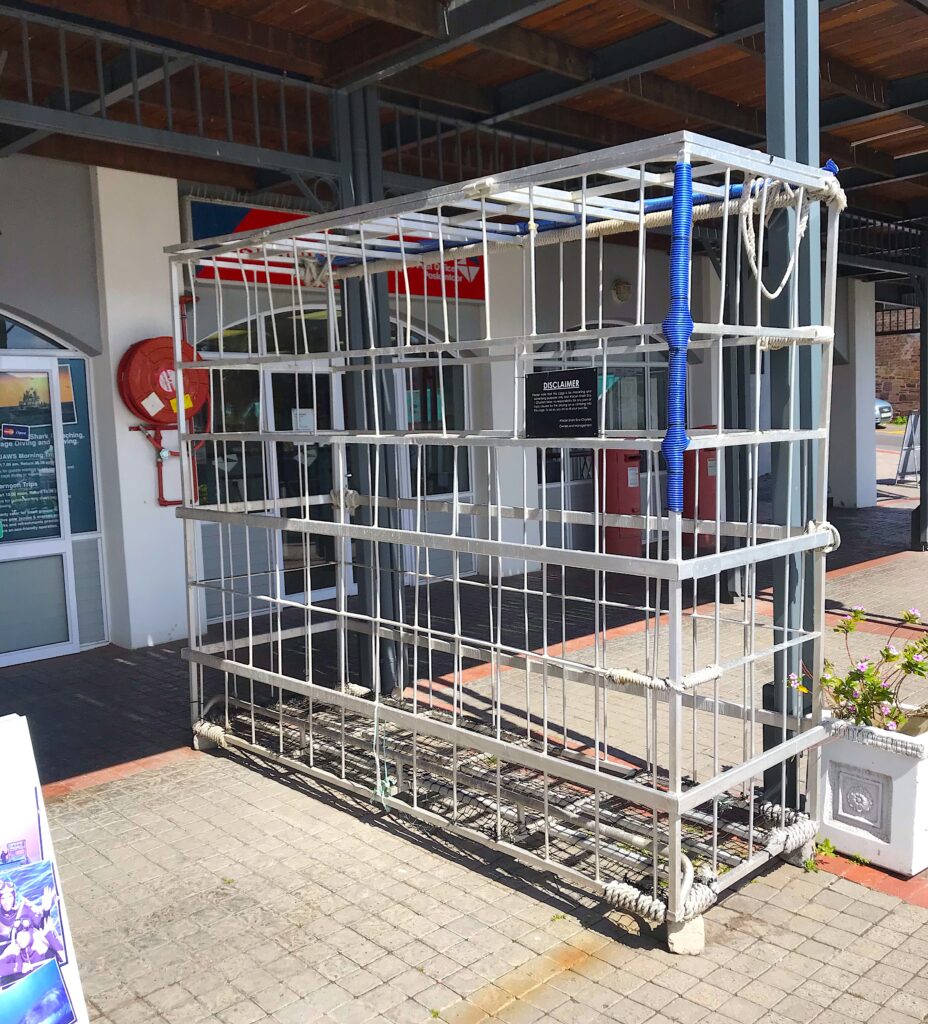 To calm down a little after our adrenaline-filled morning before heading out to the Cape of Good Hope, we went to see the penguins at Boulders Beach. They were so cute and small and were surprisingly unfazed by all the people who came to visit them. We didn't get to touch or interact with any of them, but little did we know how much we would get to interact with a bunch of different animals at the next stop on our trip!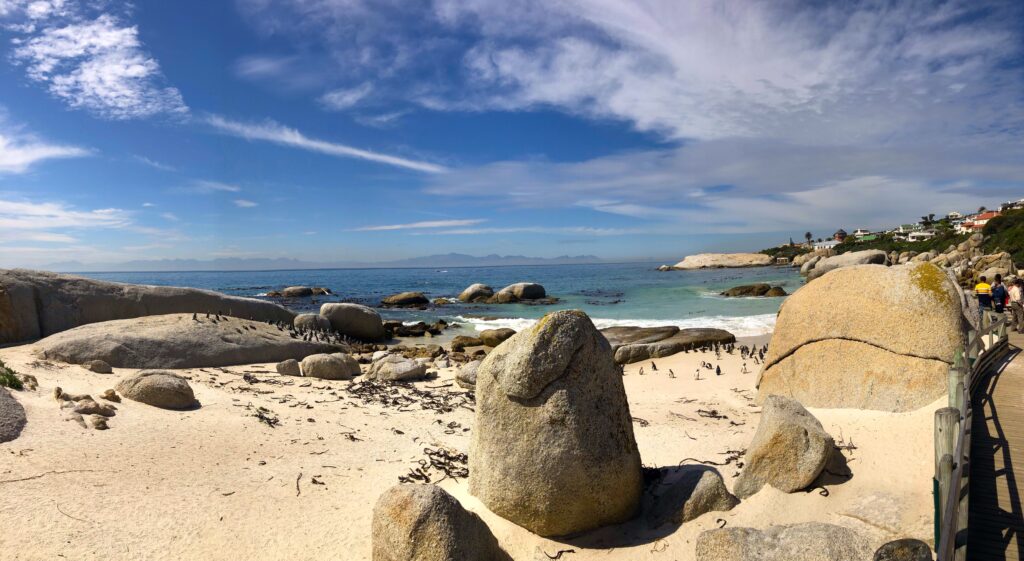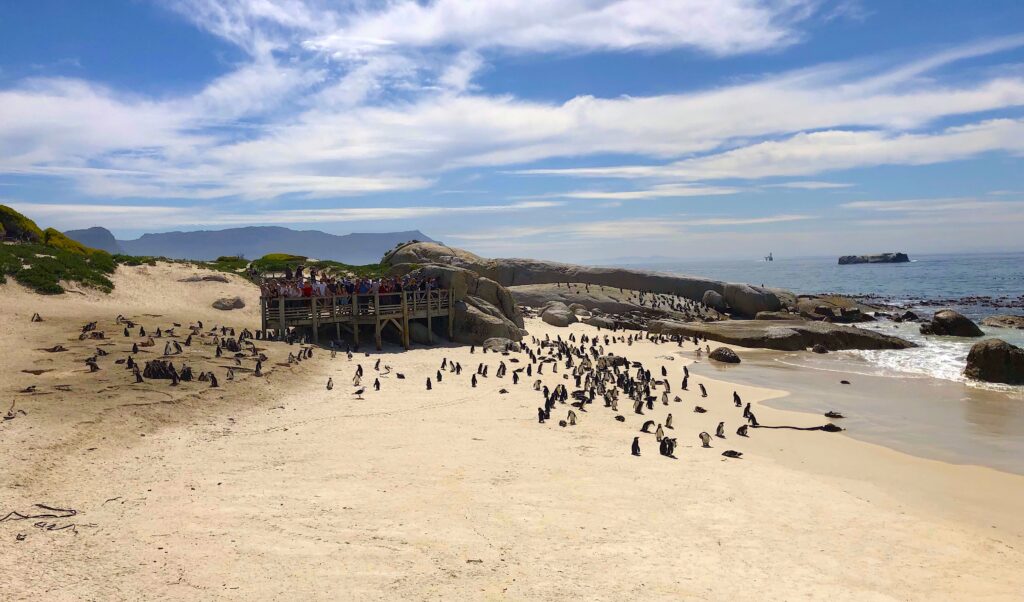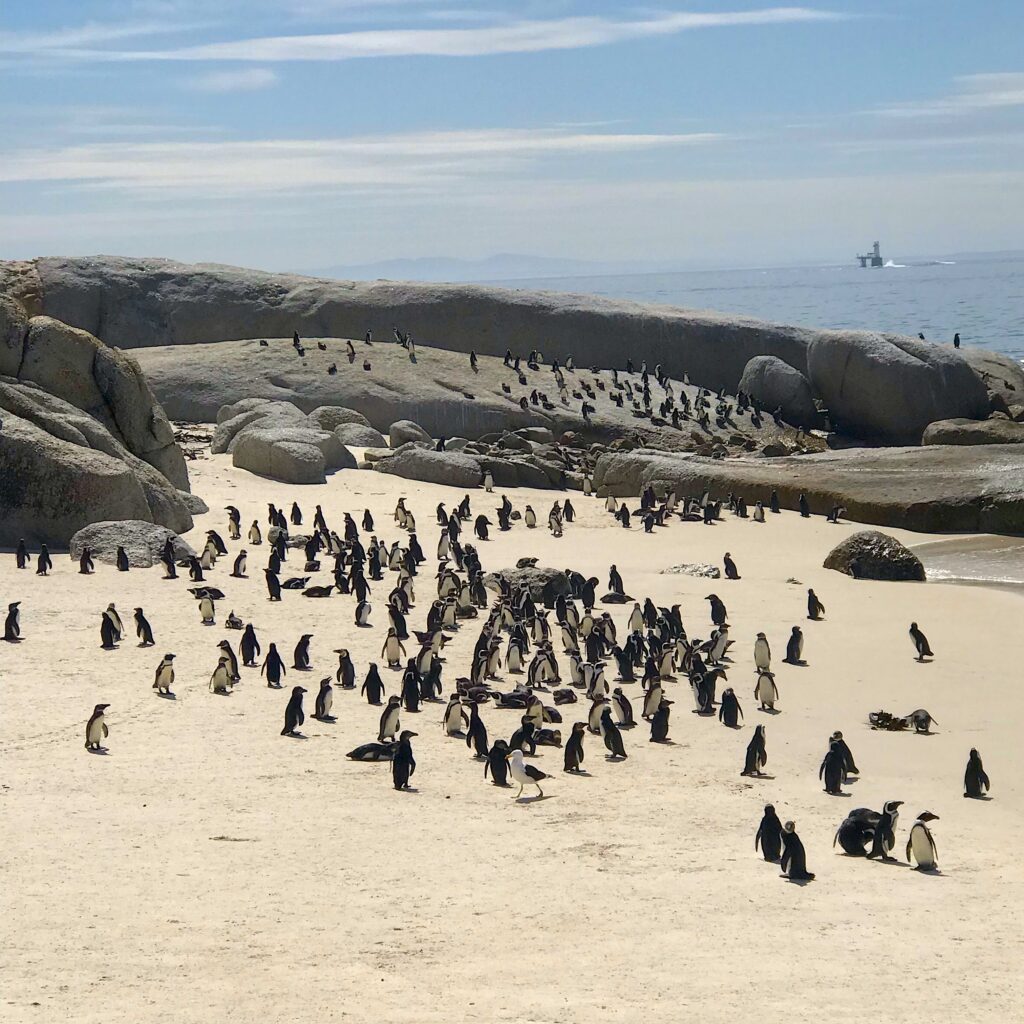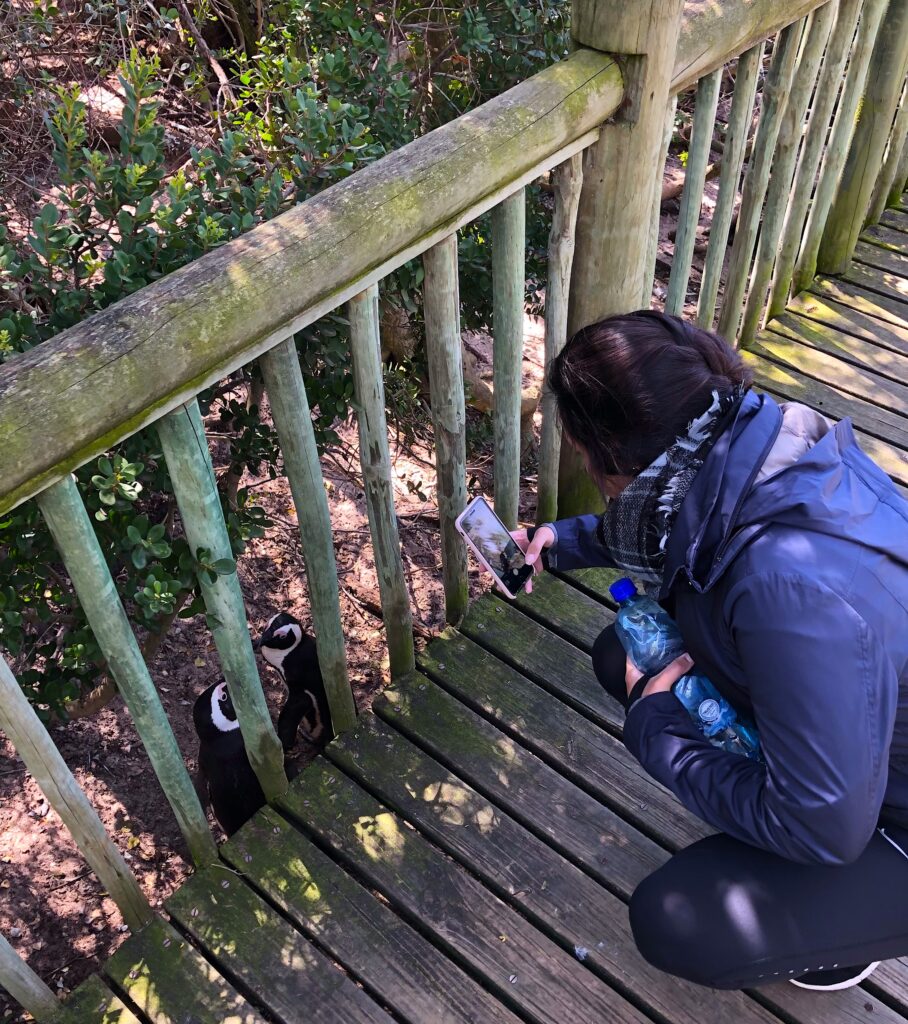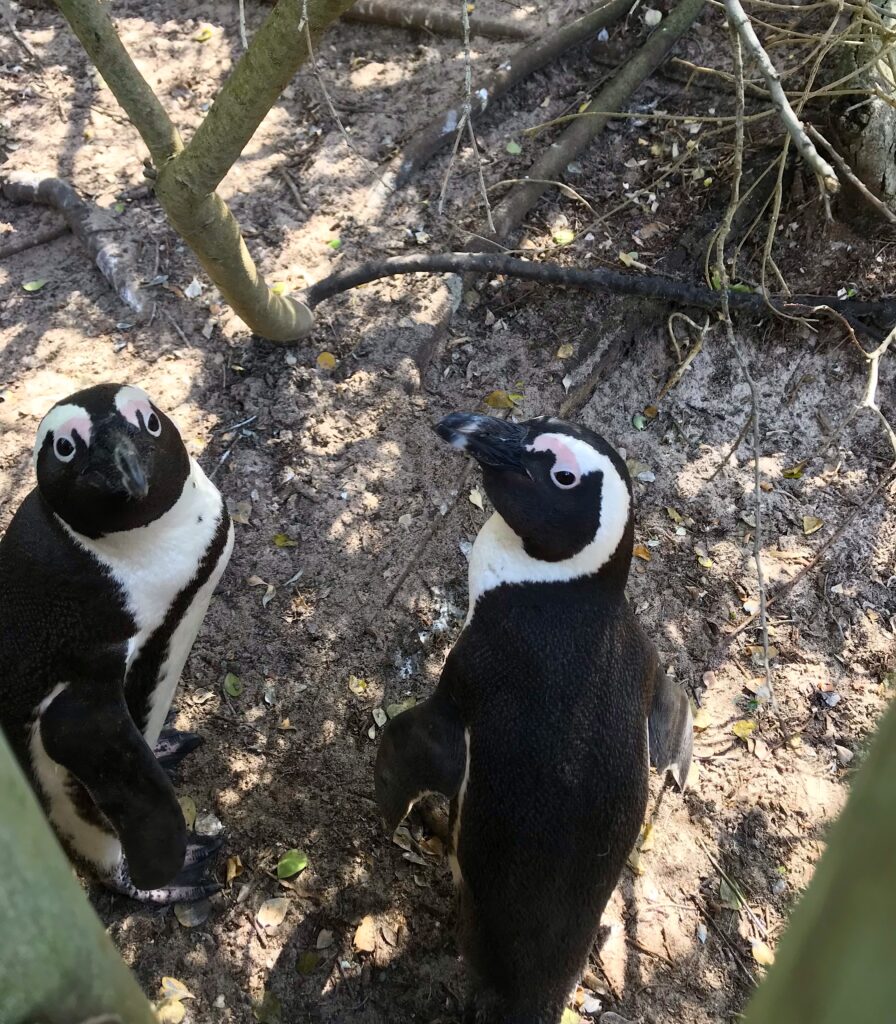 One of the coolest cultural experiences we had was at a restaurant called GOLD, which was recommended to us by family friends who had just come back from a trip to South Africa. It was such a unique experience, with performances on the stage that we could watch while we ate, and cuisine from all over Africa. We also had a drum lesson before dinner and got our faces painted during our meal!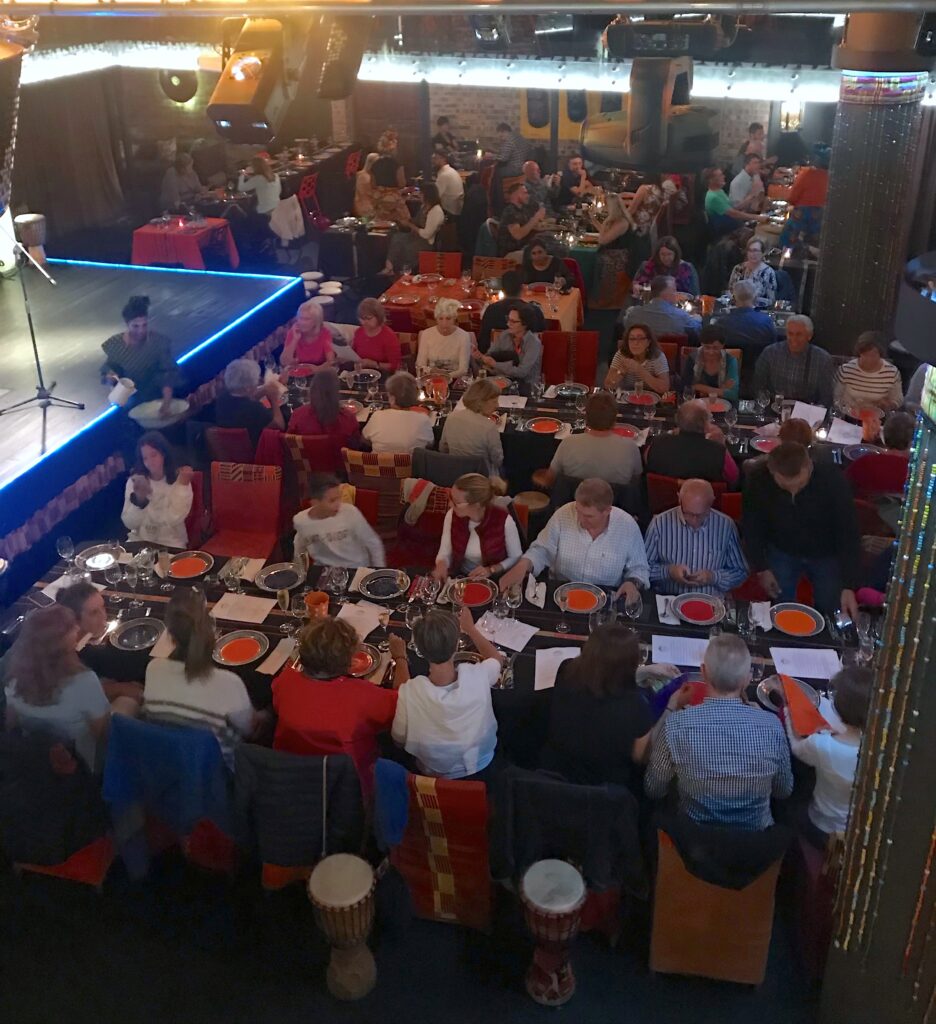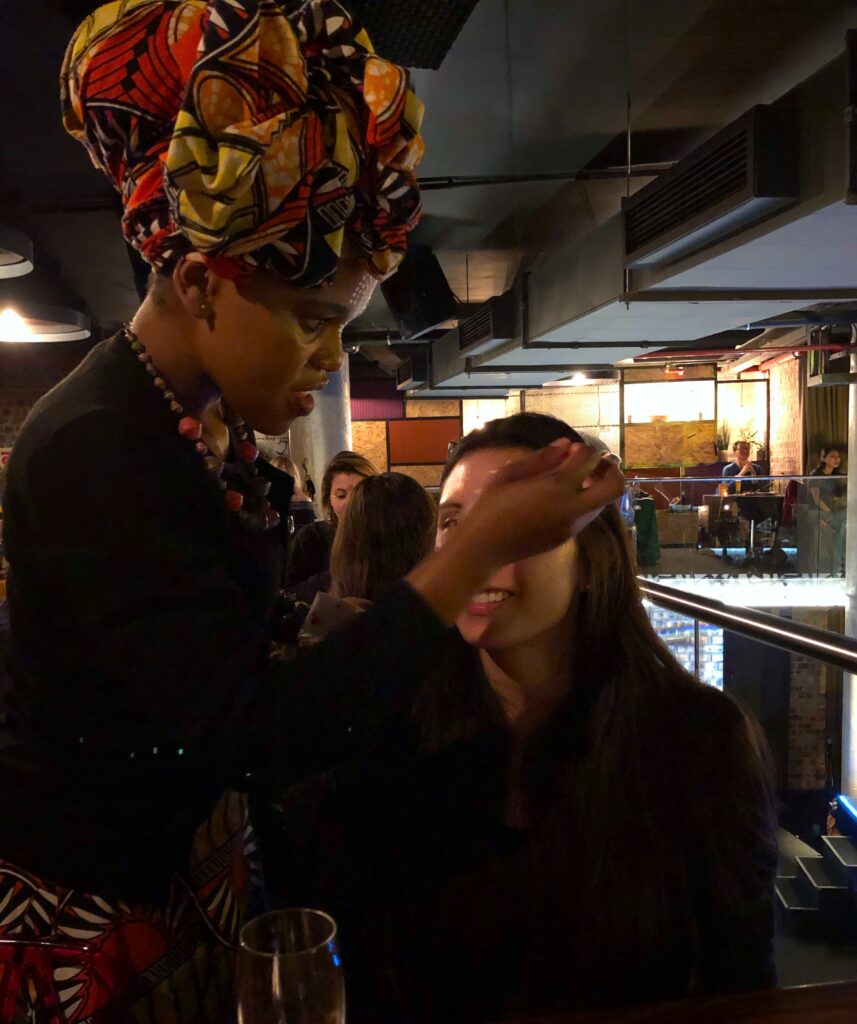 Next on our adventure: cheetahs, monkeys, and elephants in Johannesburg!
Giulia ♥
---