Franschhoek | South Africa 2019
Whenever I tell people that we chose South Africa for our honeymoon, I'm always asked, "why South Africa?" and "did both of you want to go to South Africa?" I never understood this. Why NOT South Africa?!
J and I have lists of places we each want to go, and South Africa was always at the top of both of our lists. Who wouldn't want to explore a place filled with history, incredible animals, incredible safaris, beautiful scenery, and tons of good wine?
So, why South Africa? Because, obviously.
Did we both want to go? 110%.
Speaking of good wine, we started off our four-part South African adventure in Franschhoek, a.k.a. wine country. Actually, the couple that we stole our itinerary from (who also went to South Africa on their honeymoon!) started their travels in Franschhoek, thus we did too. Honestly, I couldn't think of a better place to start.
The hotel where we stayed was the definition of adorable. Their grounds were lush and green despite the fact that it was still winter in South Africa when we were there. We had family-style breakfasts every morning and a cozy fire and warm hot water bottles waiting for us at the foot of our bed at night.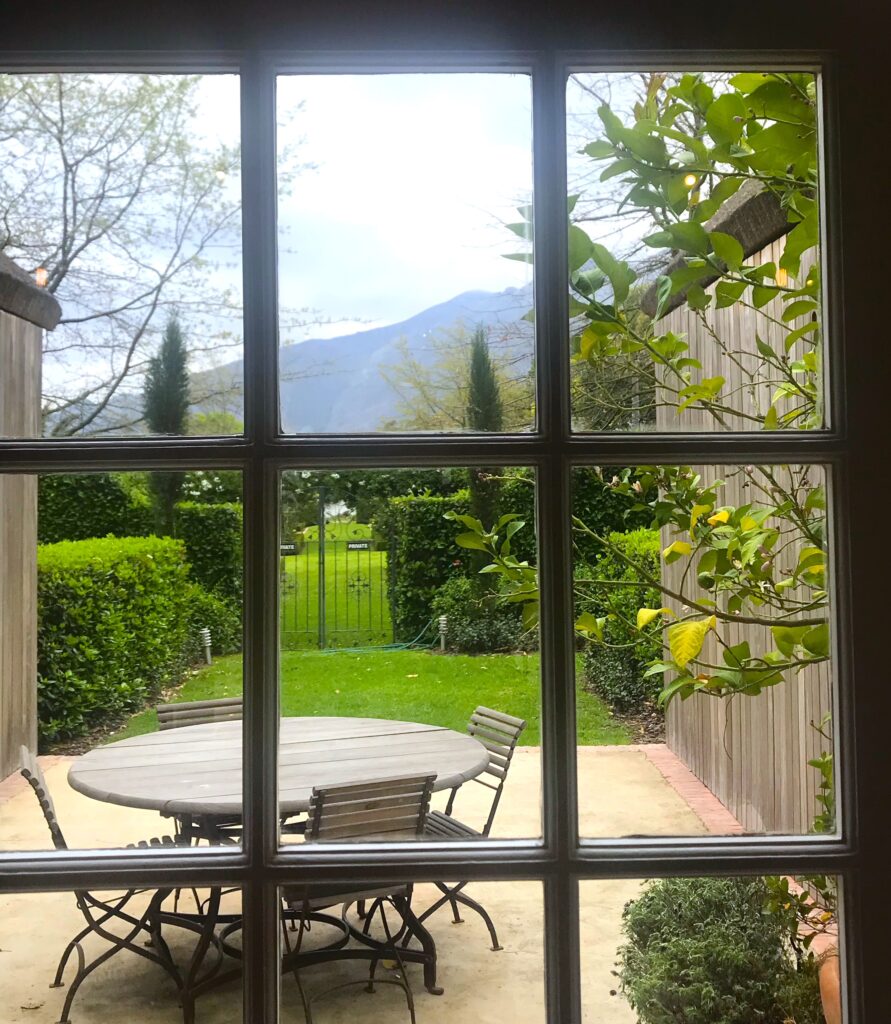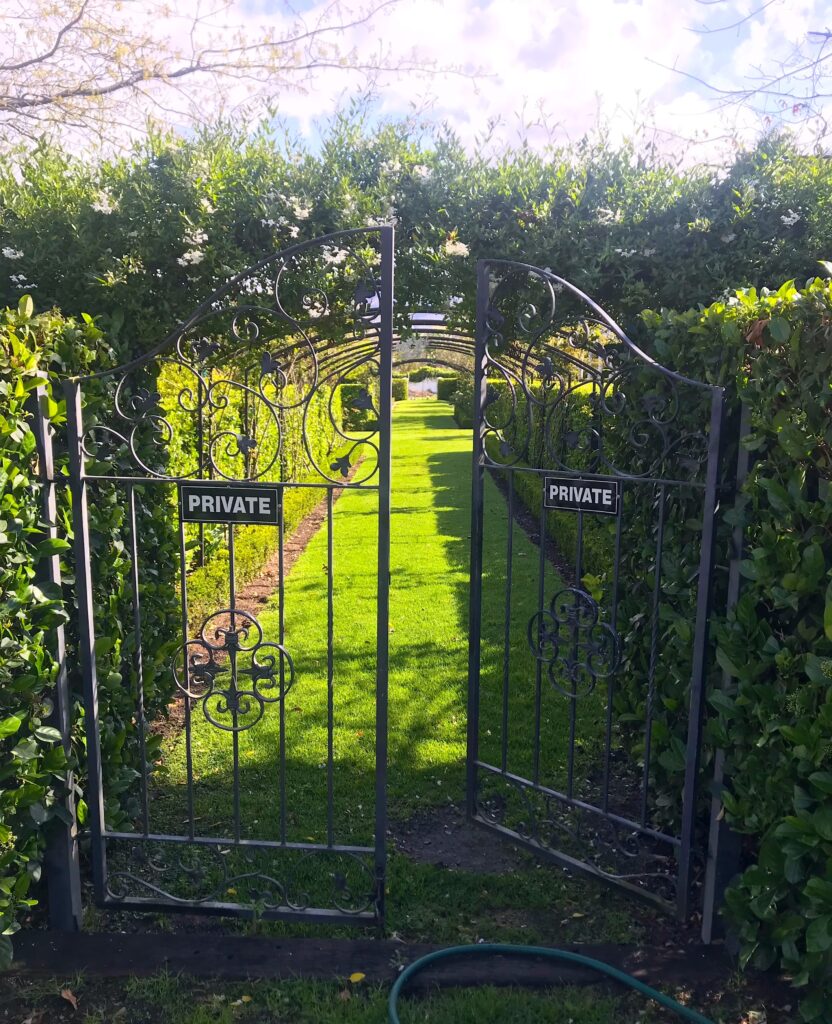 Our hotel was located within walking distance of the small town where we would go to get a bite to eat, shop, and get on the wine tram (more on the wine tram later).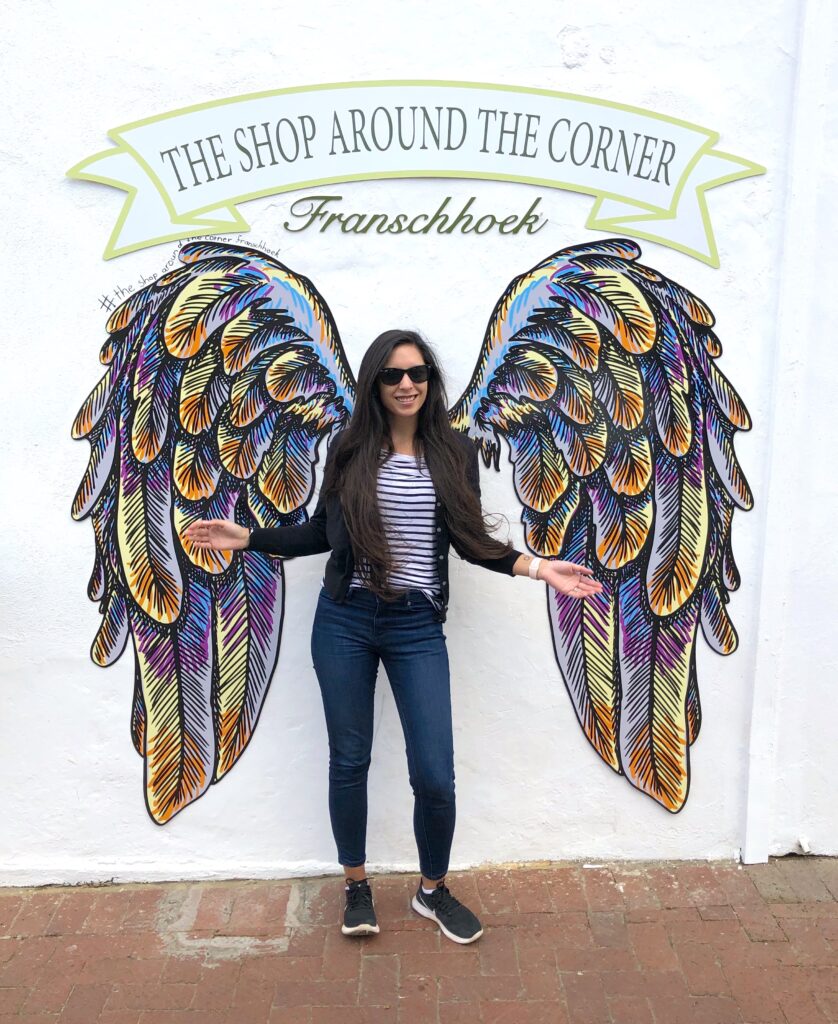 This meant we were also within walking distance of the Huguenot Monument, a monument that is dedicated to the cultural influences brought to South Africa by the Huguenots in the 17th and 18th centuries.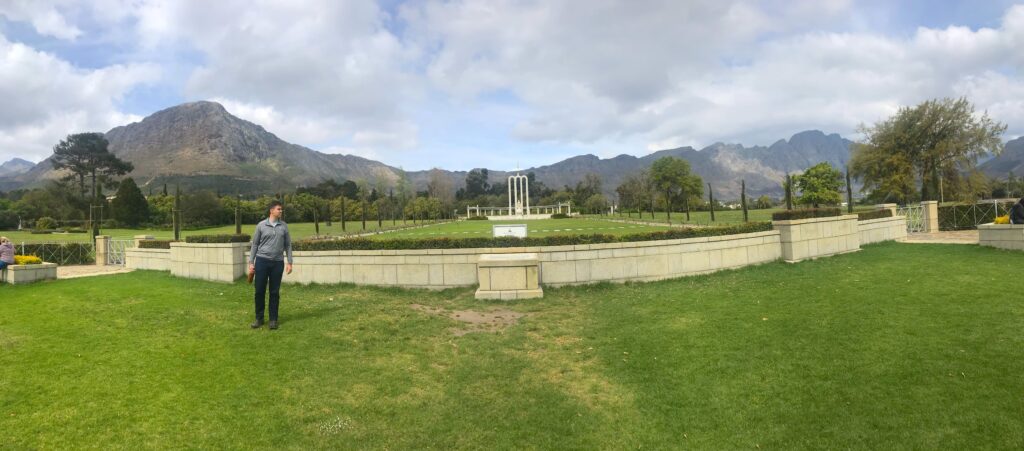 Franschhoek is probably best known for its wineries. There is a wine tram that leaves from town and goes on a winery route, dropping guests off at various wineries. While there are numerous wineries to choose from, it is generally advised for guests to stop at 3 wineries during the course of the day, to leave enough time to taste the wine, explore, and have some food at each one. And that is exactly what we did.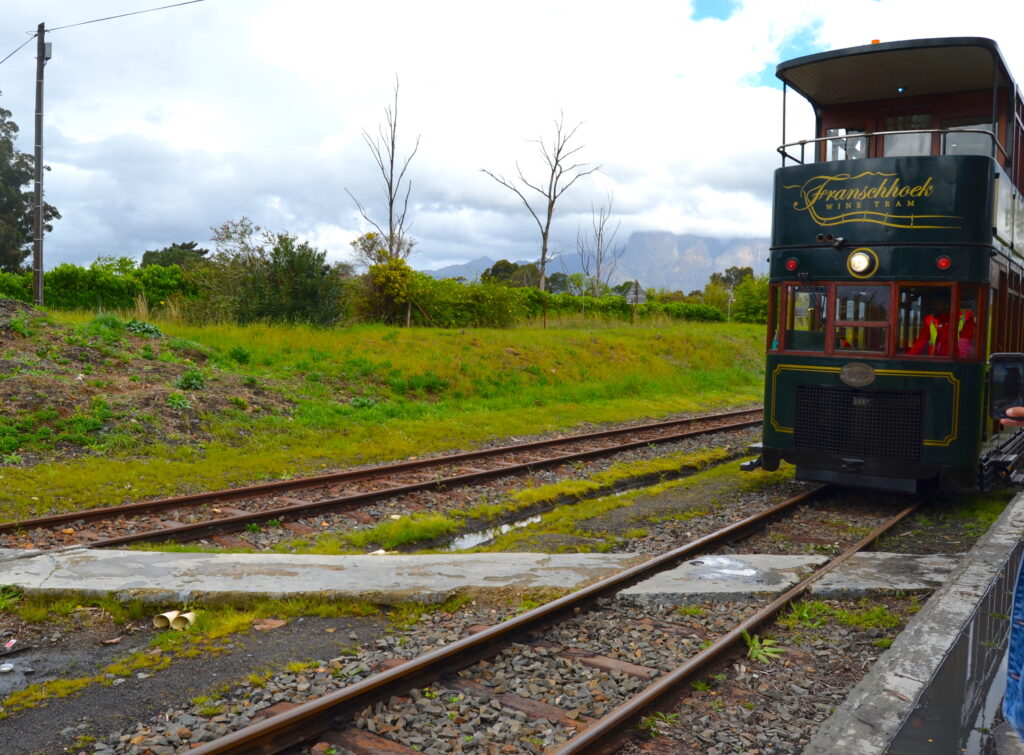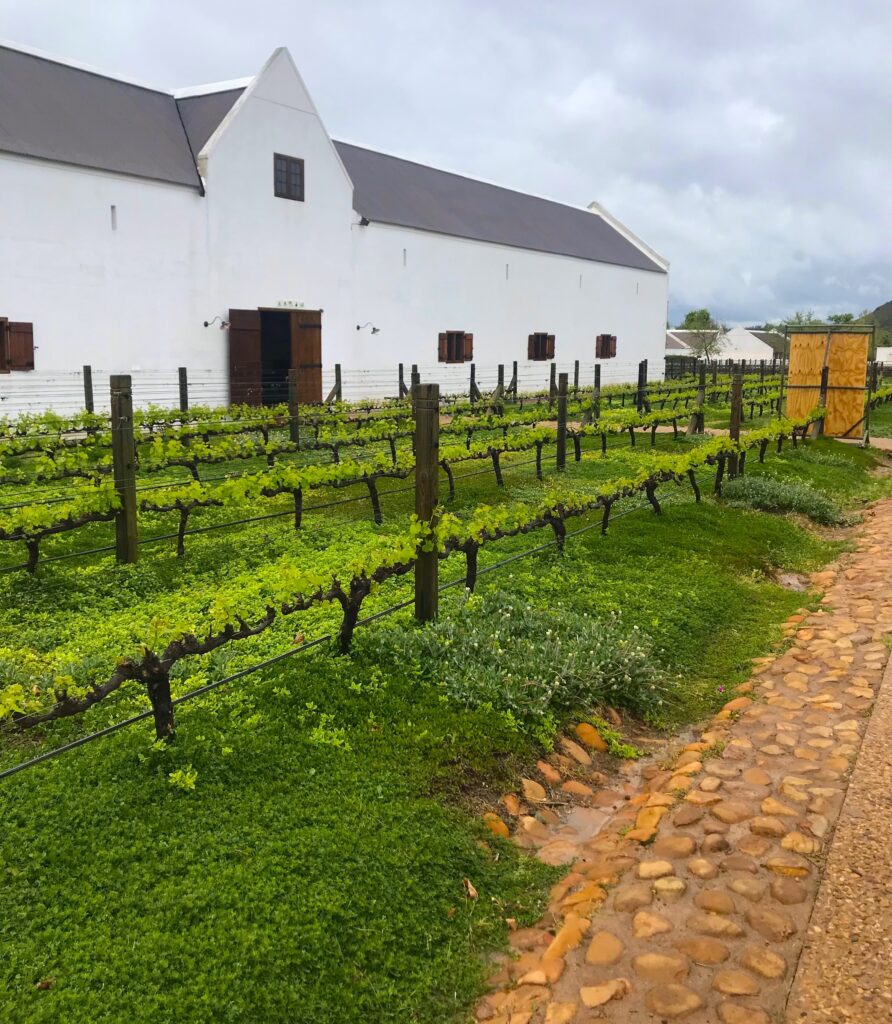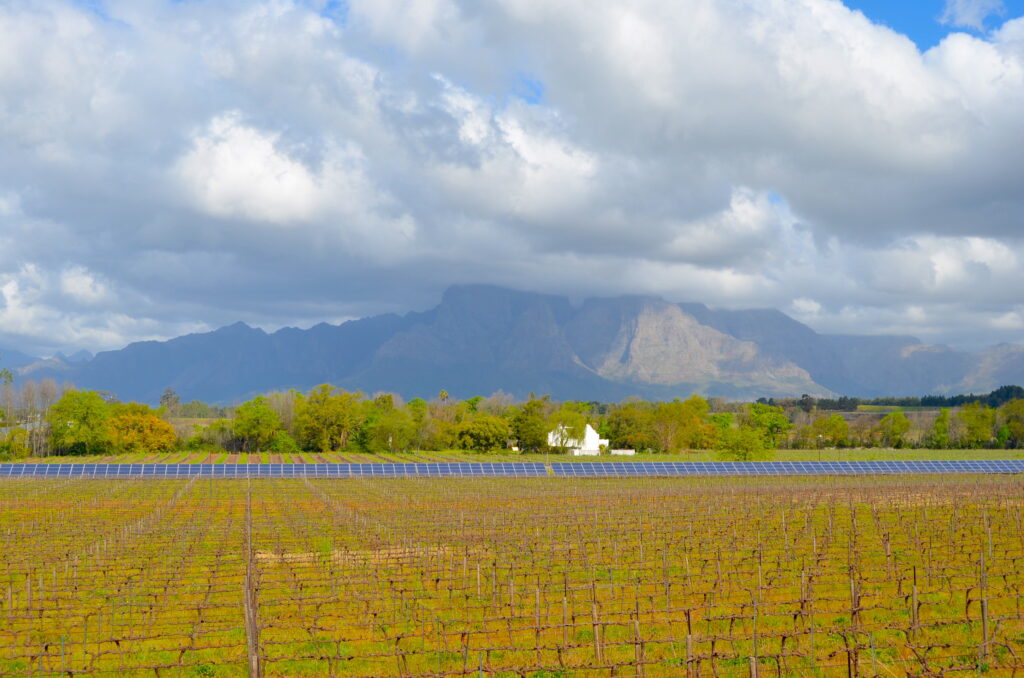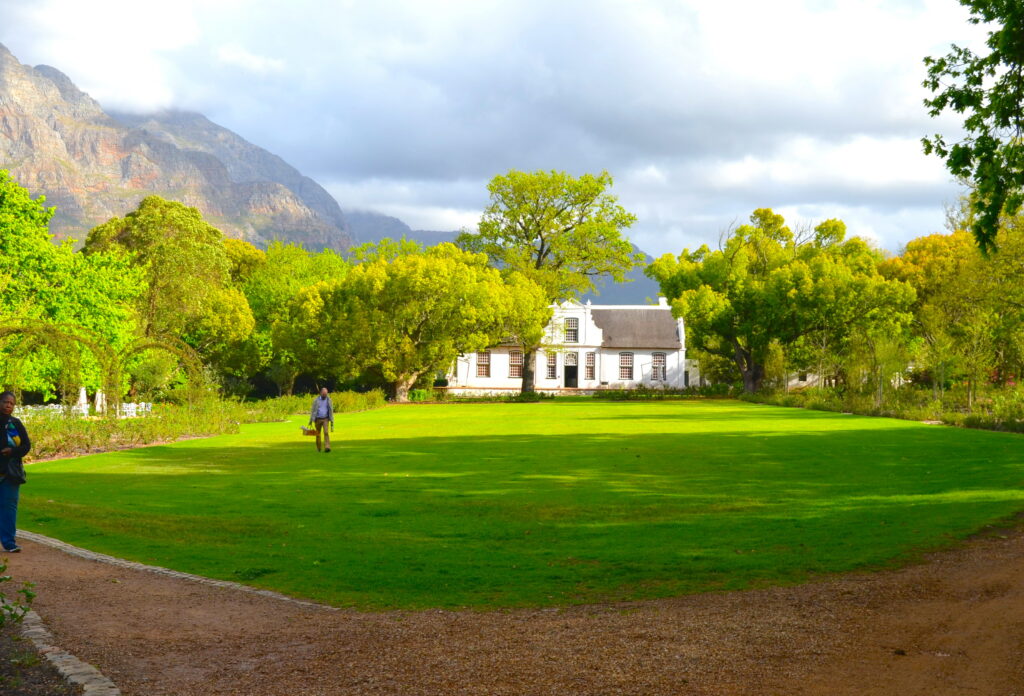 On our last night, we went to a restaurant that had stunning views of the sunset. Our table was right up against the floor-to-ceiling windows, which meant we were able to watch the sunset from start to finish while we had our meal.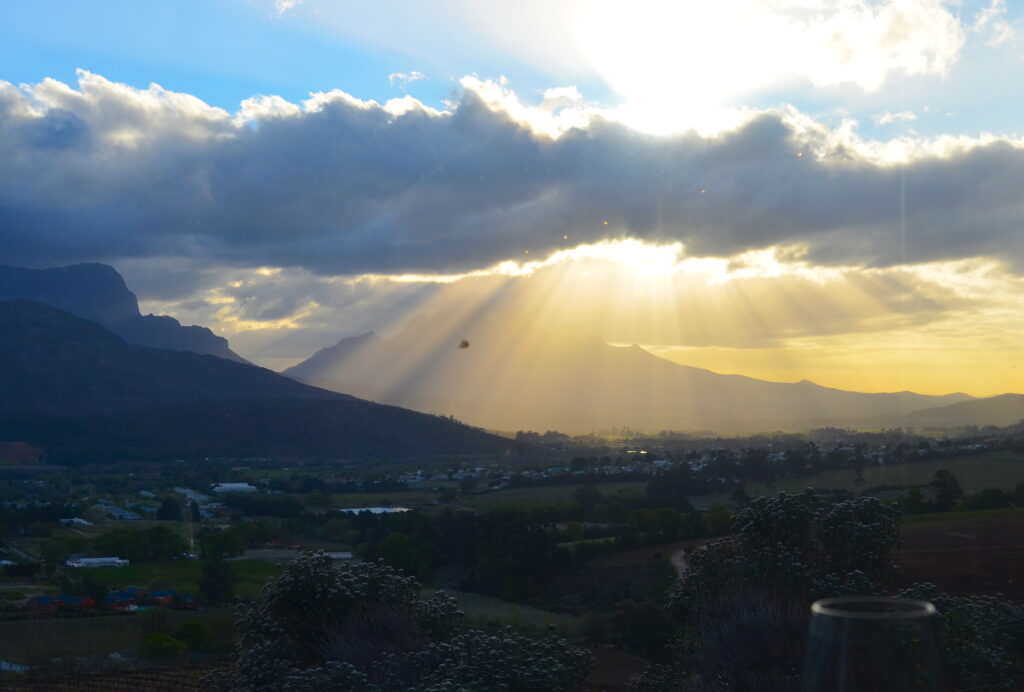 We were so sad to leave Franschhoek, but there was a lot of adventure ahead of us! Next stop: Cape Town!
Giulia ♥
---