Old House Vineyards | Culpeper, VA
This spring, J and I took a road trip to Culpeper for a wedding. Since we were only there for one full day, we decided to spend our time before the wedding exploring Culpeper. We started our morning walking around downtown Culpeper with a group of friends and getting breakfast at the farmer's market.
In the early afternoon, we went to Old House Vineyards for a wine tasting. The winery was built around an old farmhouse from the 1800s and is a gorgeous location to hang out with friends or host an event or wedding. We were surrounded by lush greenery there, which is why this part of our adventures in Culpeper stood out to me the most. Having lived in a city my entire life, being surrounded by so many trees, wineries, and fresh air, made me feel like I was in city-girl retirement. So why wouldn't I want to decorate my blog with all the beautiful green pictures we took?!
We managed to arrive just as the winery was opening, so we pretty much had the place to ourselves, which was amazing. After our tasting, we all walked out by the pond to finish our wine and enjoy the beautiful weather. By the time our glasses were empty, our skin was perfectly sun-kissed and it was time to head back to get ready for the wedding in the evening.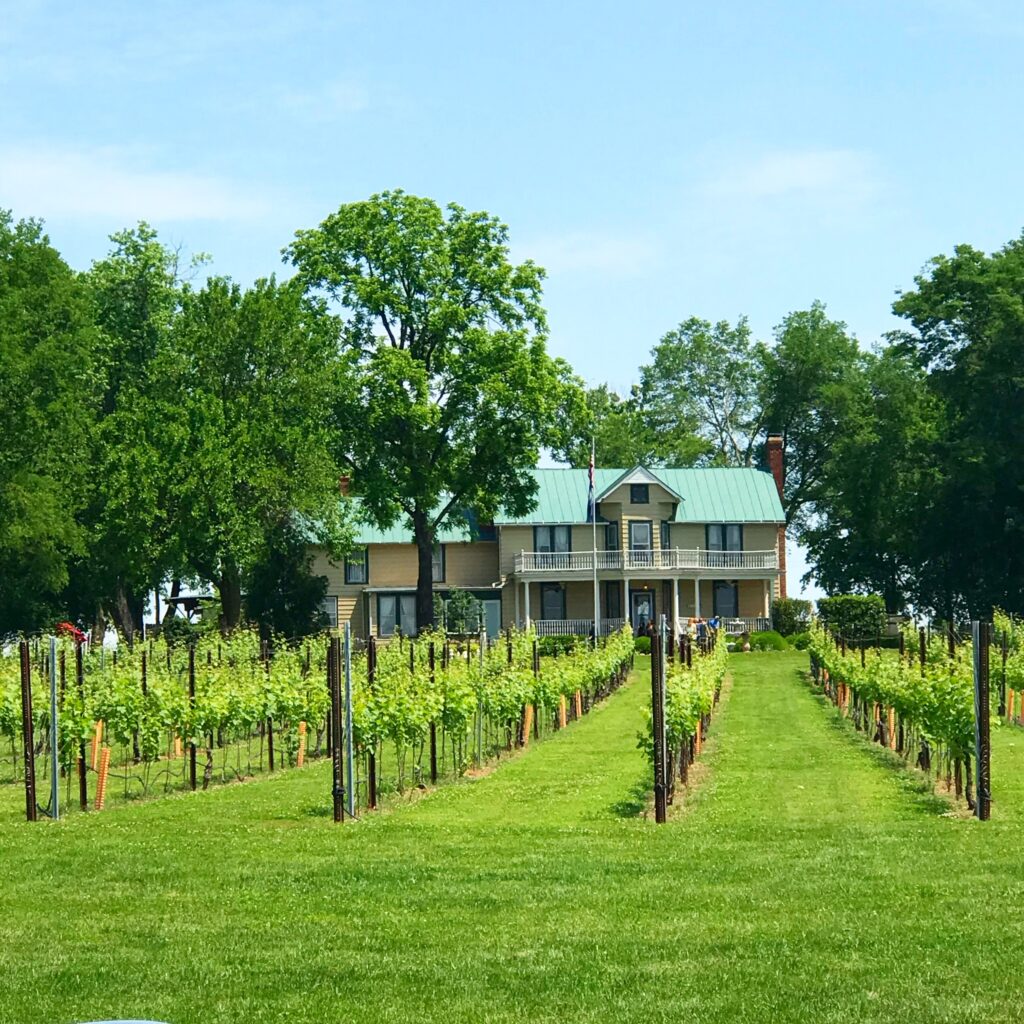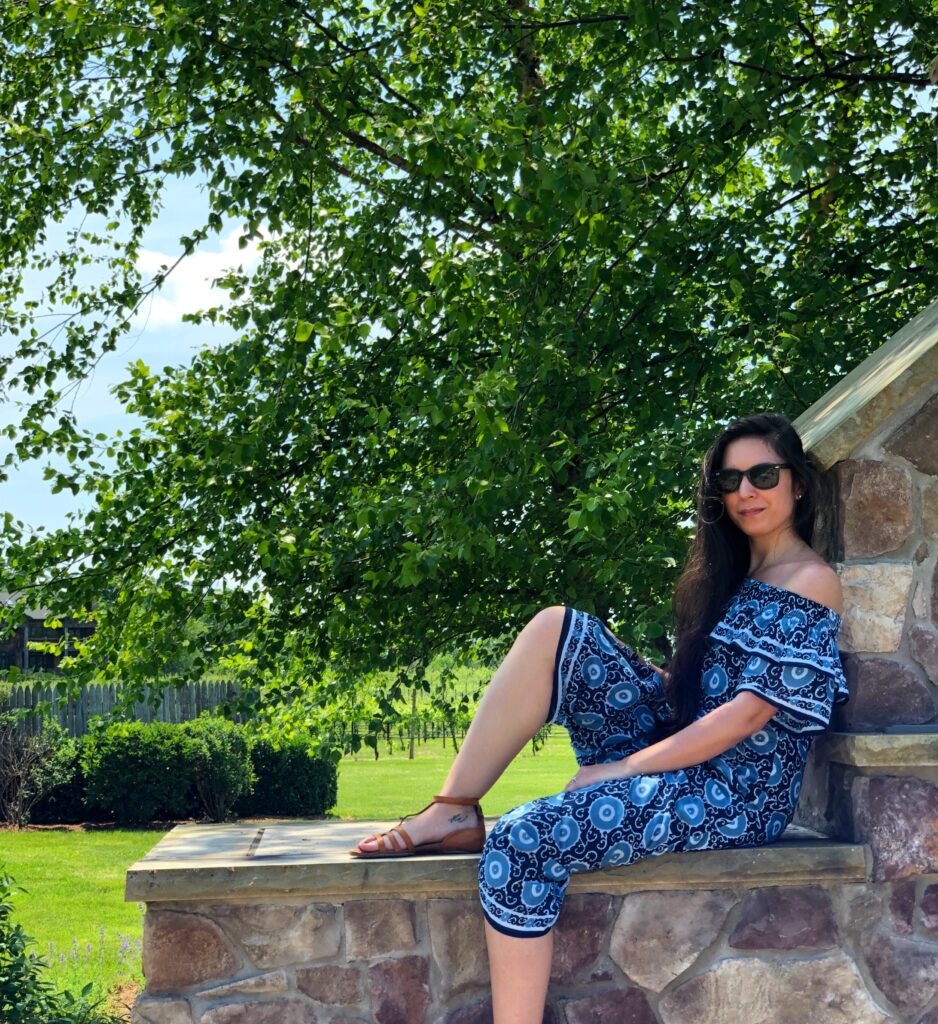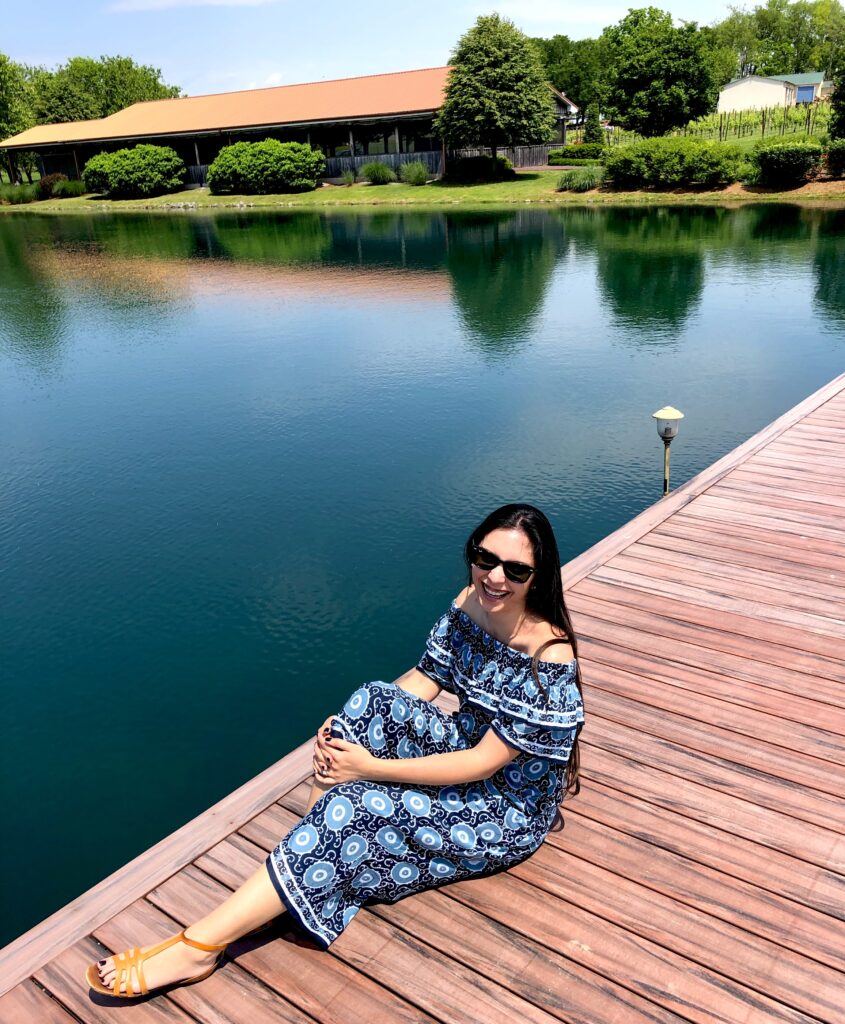 It's moments like these that make me want to take a step back from city life and enjoy being able to breathe just a bit more easily. Virginia, it won't be long until you see me again, that's for sure!
Giulia ♥
---
---