Memory Keeping & Day One
I have been documenting my memories and keeping journals since I was little. I used to start every family vacation and sleep-away camp with a blank notebook, and would return home with a journal bursting with notes, memories, tickets, brochures, and small trinkets pasted to its pages.
As I got older and summer vacation became less frequent, my journaling fell by the wayside. It took a couple years for me to realize that, even though I wasn't taking time off work or a trip abroad, I was still making incredible memories– a long weekend road trip, a fun night out, or a memorable night in with friends. That's when I tried keeping up with writing in a journal or a One-Line-A-Day book, but I personally found it was too easy for me to either fall behind on writing or forget to write altogether. Even when I tried to backtrack and document something that already happened, I still found myself playing so much catch-up that I'd lose the motivation to make it a consistent habit to keep up with.
Then I found Day One. Day One is a journaling app that can be found in the App Store and in the Google Play Store. The most basic version of the app is free (a premium version with additional features is also available), which is one of the things that drew me to using the app in the first place– there was no cost in trying it out!
I have been using Day One since 2016 and I have been obsessed ever since. This is not a sponsored post, this is just another app that has had a positive impact on my life. I use the app to journal about my day-to-day life and experiences and I attach pictures of my day to my entries as well. I absolutely love that I can attach photos that I take on my phone because it makes me feel like the pictures I take are being chronicled as memories instead of just accumulating on my phone.
SIDE NOTE: remember in one of my previous blog posts when I said, "I once got a new phone without syncing something important to the cloud beforehand"? This app saved my life when that happened. The last time I got a new phone, I accidentally didn't sync my photos to the cloud (rookie mistake), and that cost me thousands (I mean it. Thousands.) of photos. For someone who values memory keeping so much, this was devastating, and I tried absolutely everything I could to get them back. In my last, Hail Mary attempt to recover my precious photos, I went into the customer service chat in the Day One app to ask if there was any way I might be able to download the photos I had saved with my journal entries (this was 100% J's idea) and. there. was. I had over 1,000 of my photos back within minutes. I can't tell you how incredible it felt to know that while I couldn't recover every single photo I had taken on my old phone, I got back the most important ones. That alone shows you what an incredible app this is (with fabulous customer service!).
This has been the easiest, most rewarding way for me to memory keep, and has helped me discover a Giulia-version of digital scrapbooking. It's the easiest because jotting down notes about my day doesn't require a lot of preparation or effort, and I'm never without my journal since it's on my phone. (I know, I know, there's clearly a theme here of me being able to access everything on my phone, but back when I was going to New York every other weekend, portability and accessibility were key and have proven invaluable ever since!)
It's rewarding because it is so easy to be consistent, which means I don't skip over any moments and can keep up with the habit. Because of that, I now look back on all my memories whenever I want. Day One has a feature that allows you to easily print photo books of your journals directly through the app so you can look through a physical book instead of scrolling back in the app. If you don't want to pay for a photobook, you can easily save your entries as a PDF file, which is what I use to create my own personal scrapbooks. Once I download a PDF of my year, I reformat my pictures and my entries and turn my entries into a memory book for each year of my life. I am so happy that I started this habit when I did because now I have all-in-one journals and photobooks from when my husband and I were long-distance, when I was in business school, when we got engaged, when we got married, and when we went on our honeymoon. Even now that I am just staying home during quarantine, I am excited to journal in my app every day because I know one day it will be interesting to look back and remember this crazy time in my life.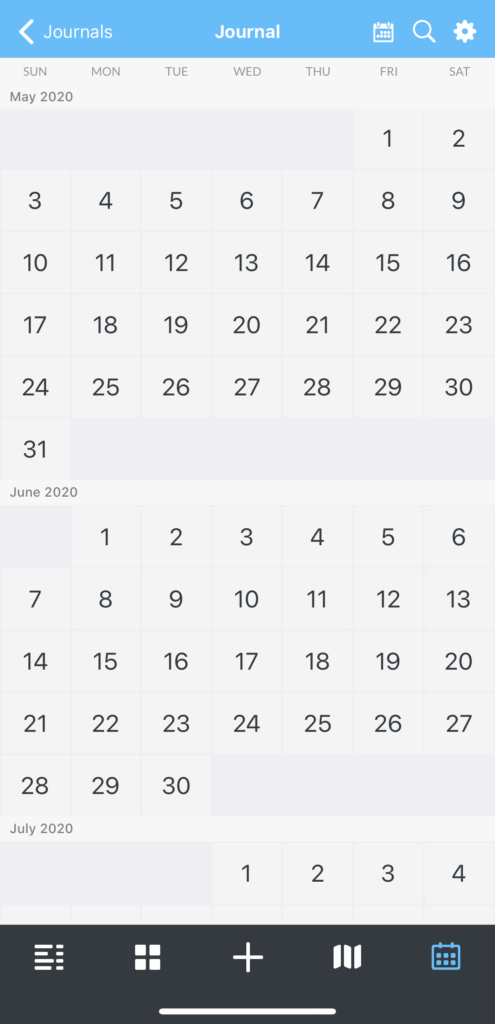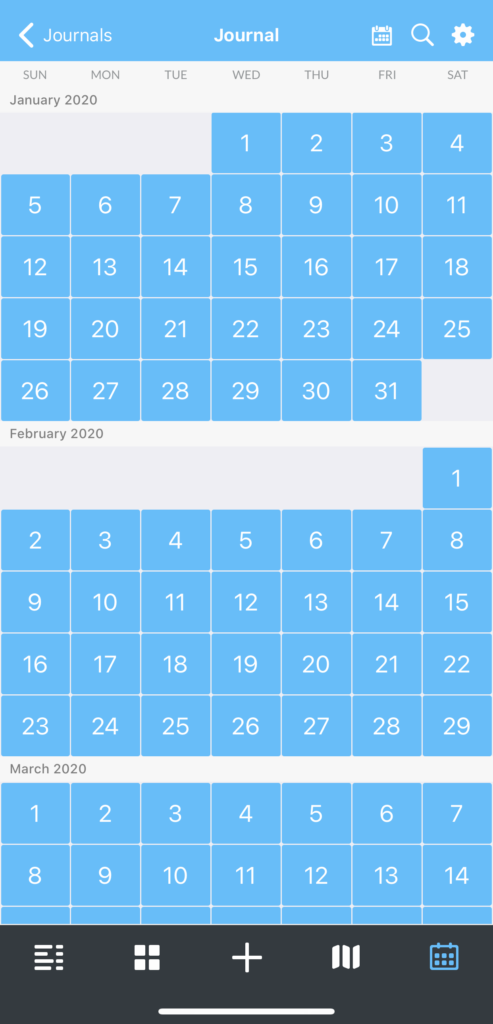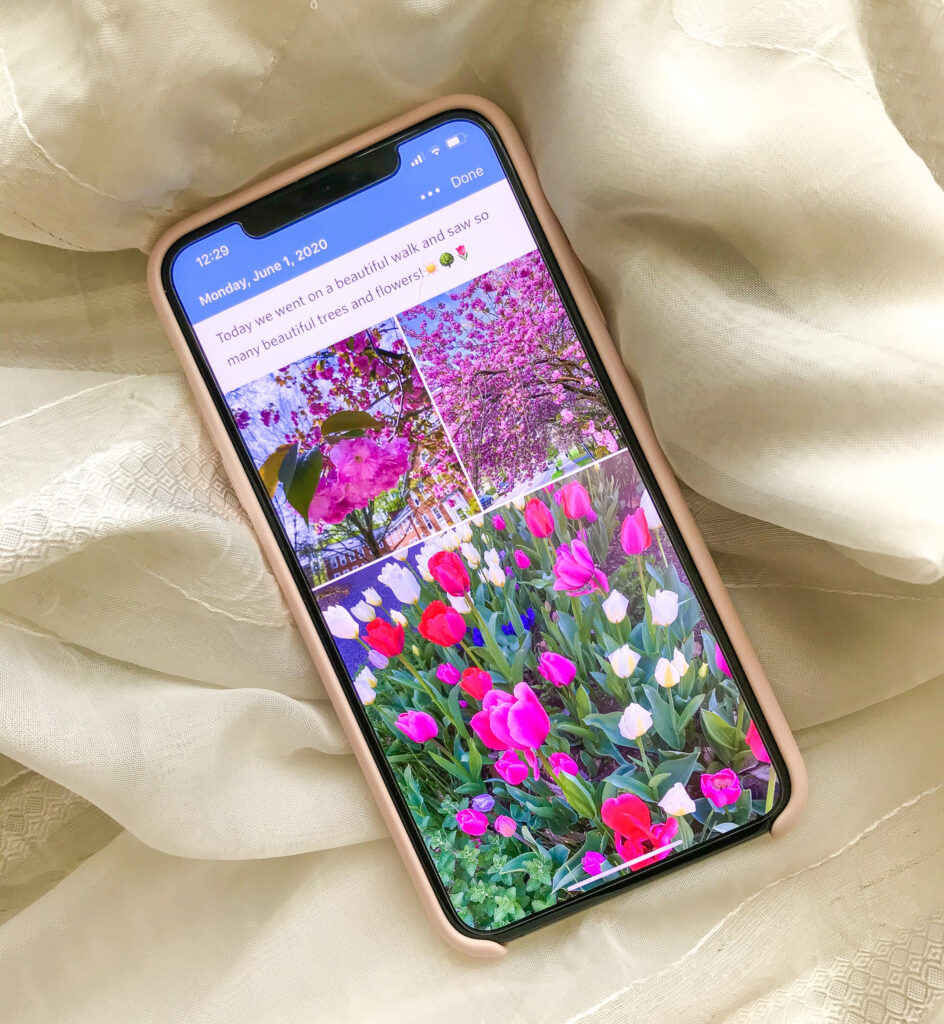 Do you memory keep? Or am I the only one trying to modernize journaling and digitize scrapbooking?!😂
Giulia ♥
---