My Digital Planning System
I wish I were a paper-and-pen kind of planner. Truth be told, pre-iPhone, I actually was a paper-and-pen planner. There is something about writing in a physical planner, personalizing it, and color-coding it with pens and highlighters that makes me happy. Every year when new, beautiful, paper planners are released, I am tempted to buy one and get back into the swing of using a physical planner, but given my need to have my plans and lists easily accessible wherever I am, I know that a digital system is the best fit for me at this point in my life.
I completely understand that planning looks a lot different — and may even be non-existent — now that we are all staying at home and the future is so uncertain with the outbreak of COVID-19. However, since I have found a system that works so well for me and has been keeping me productive through my time in quarantine, I wanted to share what it looks like in case it might be helpful to anyone who feels like they need a little nudge to change up their planning routine. I also just wanted to write about something that I, personally, really enjoy 🙂 So let's jump in!
Calendar
Now that I have a job as a wedding planner, run my own company, and balance multiple different calendars (read: client calendars, my editorial calendar, my doctor appointments, and more), my switch to digital was inevitable. The gateway into the digital planning vortex, for me, was iCal.
Over the past year or so, I have been calendar blocking my schedule, which, for me, means I use iCal religiously. Calendar blocking (also known as time blocking), is when you assign time slots on your calendar not only to appointments and events, but also to tasks and other responsibilities, allowing you to potentially better manage your time and increase your productivity. This has been extremely helpful for me recently because I have been able to set up "events" in my calendar for productive tasks (and also for relaxation!) that I know I will figuratively show up for while in quarantine. I wrote an entire post about calendar blocking if you would like to learn a bit more about it (I won't be offended if you don't — I recognize that this method is definitely not for everyone!), but in the meantime, I will also insert an example here of what calendar blocking can look like.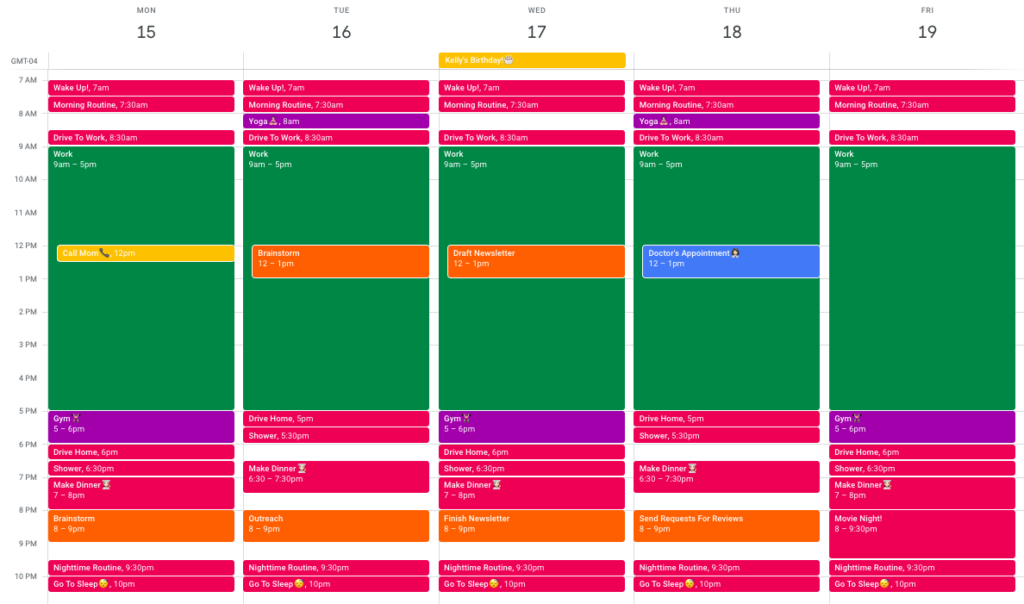 While the example I created above shows a calendar blocked schedule in Google Calendar, I use iCal as my calendar app of choice. Not only do I generally prefer using Apple apps to other third-party apps (for reasons that I will get into later), but I also like that with iCal, I can sync my calendar and important events with my husband and I can add attachments to events. I find that being able to add attachments is incredibly helpful because I can attach the PDF version of tickets or screenshots of my confirmation prior to going to an event so that I always have a digital copy accessible. I also personally just like how iCal looks aesthetically :).
So, why a digital calendar over a physical one? There are a couple of reasons I chose a digital one:
I bring my phone with me everywhere I go, so no matter where I am, and what I bring with me, I can always put in appointments as I am scheduling them and eliminate the chance that I will forget to write them in later. This also means that I will know my availability for an appointment with just a few taps.
I can enter something in once, and it automatically shows up in my day view, week view, and month view, so I don't have to worry about writing it multiple times or forgetting to write it in multiple places.
I work as a wedding planner, so I often have to put things in that are months, or even years, in advance. Most standard paper planners only go up to 12 months, and ones that have a longer range of time aren't always very portable.
If I need more space or need to see my whole month at a glance, I can access my calendar on my iPad or laptop where I can expand it to see everything that is going on. Alternatively, I can hide calendars if I only want to see what is happening in one area of my life at a time.
To-Do Lists
As far as daily to-do lists go (anyone who knows me knows I love a good list!), my primary app of choice is the Apple Reminders app. For work, I have a digital project management system that I use for work-related tasks, but for all other tasks (and sometimes even smaller work items) that don't have a place on my calendar, I use one to-do list with a task for each day, and sub-tasks for any items that I want to accomplish on a given day. This allows me to set up tasks in advance and move tasks around to different days if I need to. This is what that looks like: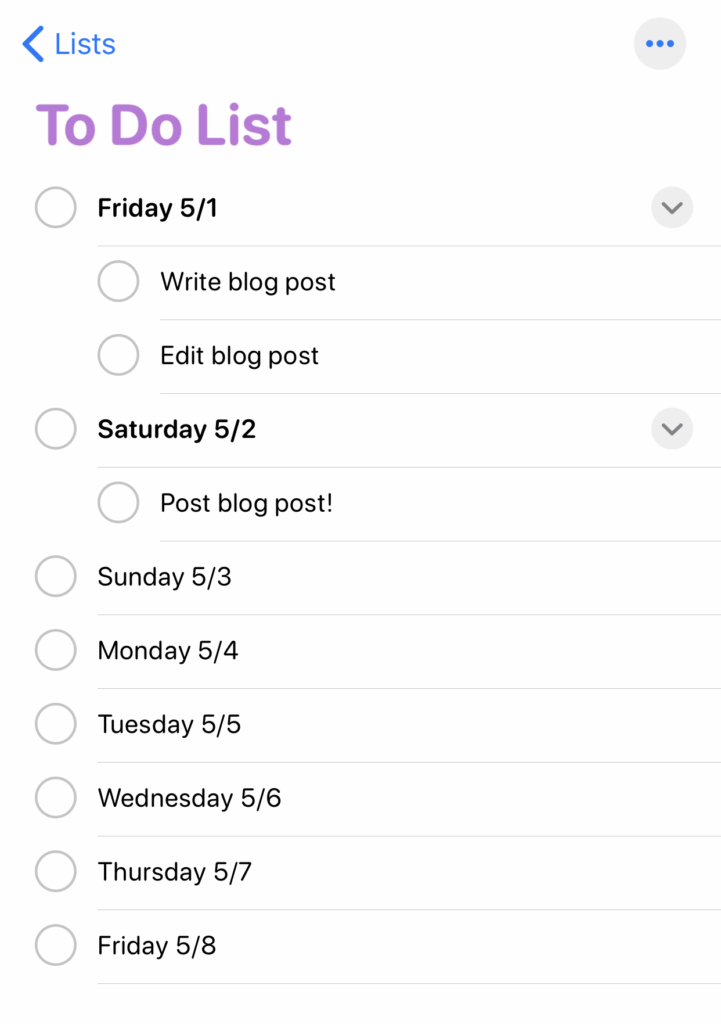 I prefer digital task lists because I think of small to-do items all the time. Just like my calendar, I need something that is always close by, and that allows me to quickly and easily jot reminders down when they come into my head, whether that's in my office, when I'm out and about, or even late at night when I'm trying to fall asleep.
If I ever feel as though I need a daily planner layout or a master running to-do list or if I want the ability to flesh out some thoughts on paper "paper", I use digital planner layouts and brain dump lists (here are some great ones from Day Designer) in my GoodNotes app. GoodNotes is an app that syncs with both my phone and my iPad and allows me to write on documents using an Apple Pencil. This brings some of the benefits of a paper planner back into my life, while still allowing me to access and edit the documents on-the-go.
Some great free printables/digital downloads can be found on the Day Designer website for free (along with tons of other free printables)!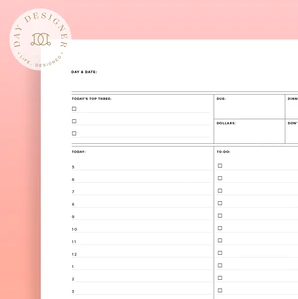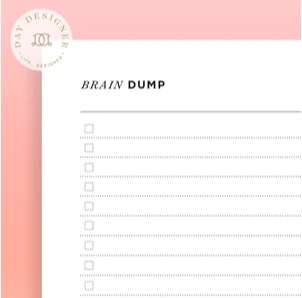 I know that there are so many third-party apps that can be used to stay organized digitally (I have downloaded and test-driven a lot of them!), but there are a few reasons why I use the default Apple apps, specifically. To start, these apps are very robust and offer a lot of the functionality that I need. They also sync across all of my devices and to iCloud so that no matter what happens to my physical devices, my information is always saved and retrievable. (I once got a new phone without syncing something important to the cloud beforehand, and I will never make that mistake again!) Using apps that work seamlessly with all operating systems that I use reduces glitches and also saves memory (fewer apps to download!). Additionally, I can always use the apps side-by-side when I am working on my laptop or using split-screen on my iPad.
I have been wanting to write this post for a while now because, at the risk of sounding like a complete dork, I love planning and my organization systems are very near and dear to my heart. If anyone out there feels the same way, I have a separate system for tracking health-related information, which may be helpful for those with chronic illnesses or anyone who just wants to get a better understanding of their health and wellness. I'd love to share that too someday!
Whether you are planning to launch your own business or planning your next movie marathon, I hope that sharing my digital system has helped you in some way or inspired you to come up with a system of your own.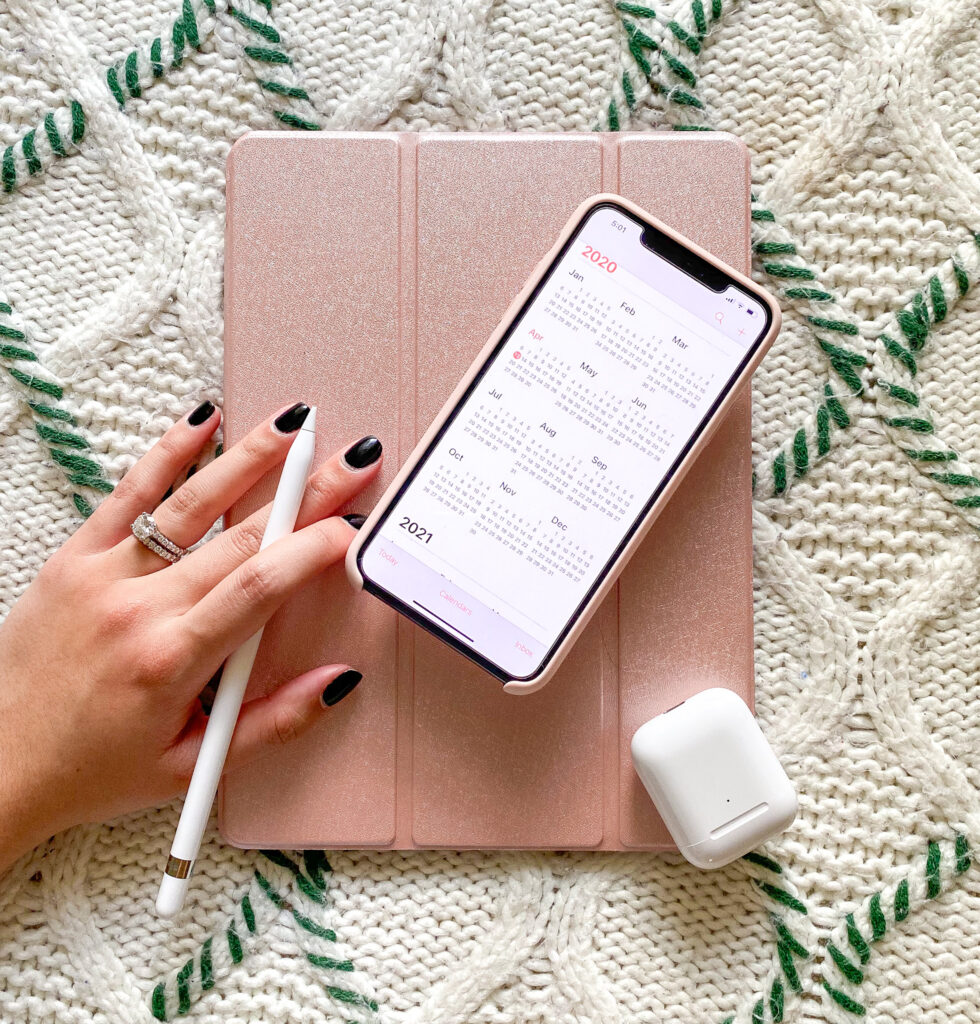 Thank you for letting me use this space as a safe place to nerd out, and feel free to leave me a comment if you want to chat about planning! In the meantime, happy planning!
Giulia ♥
---