An App to Help You Stay Calm in Stressful Times | Calm
In today's fast-paced world, it is common for people to feel anxious and overwhelmed. These feelings have only been exacerbated by the fears and worries surrounding COVID-19 and how it has been impacting everyone's life. One of the things that helps me alleviate anxiety and overwhelm, especially during times of high stress, is Calm.
As someone with clinical anxiety, I researched and tried out several different meditation-related apps to find one that would help me with my meditation practice. After finding Calm, it quickly became an extension of my phone that I can't live without. It can easily be used by anyone wanting to better manage their day-to-day stress and anxiety, even those who don't suffer from anxiety on a clinical level.
The app not only has a library of meditations of varying lengths and styles (there are even "emergency calm" sessions for moments when you need to calm down and only have a couple of minutes to spare), but it also has sleep stories to help you fall asleep (some of which are narrated by celebrities like Matthew McConaughey, Stephen Fry, Leona Lewis, Lucy Liu, and more!) and lyric-free music that you can use to fall asleep or as background music while you meditate.
Users also have the ability to download meditations, sleep stories, and music so that they are available offline. I have found this incredibly helpful when traveling so I can fall asleep to a sleep story on a plane without internet.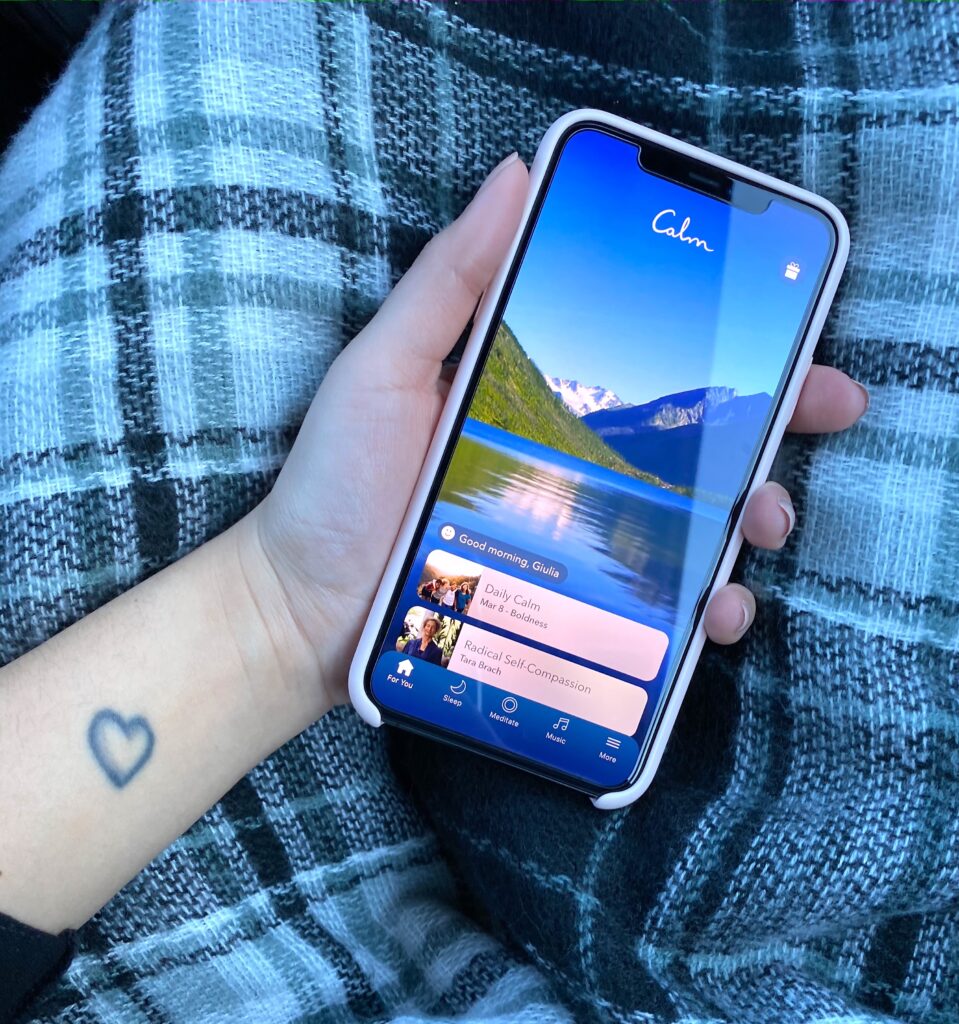 I have found so many small details throughout the app that really do contribute to my overall sense of relaxation. For example, I love the screen that comes up when Calm launches. It's a blue screen with the words "take a deep breath" that slowly fades into your home page as it opens. I have found that this simple reminder helps get me in the right headspace to use and benefit from the app.
Additionally, Calm comes with nature-themed background sounds you can pick from that play during meditations and as you use the app. I love listening to the ambient background noise while I navigate through the different sections. I also think the cool colors and nice visuals make me feel more relaxed than a more minimal design and warmer color scheme might.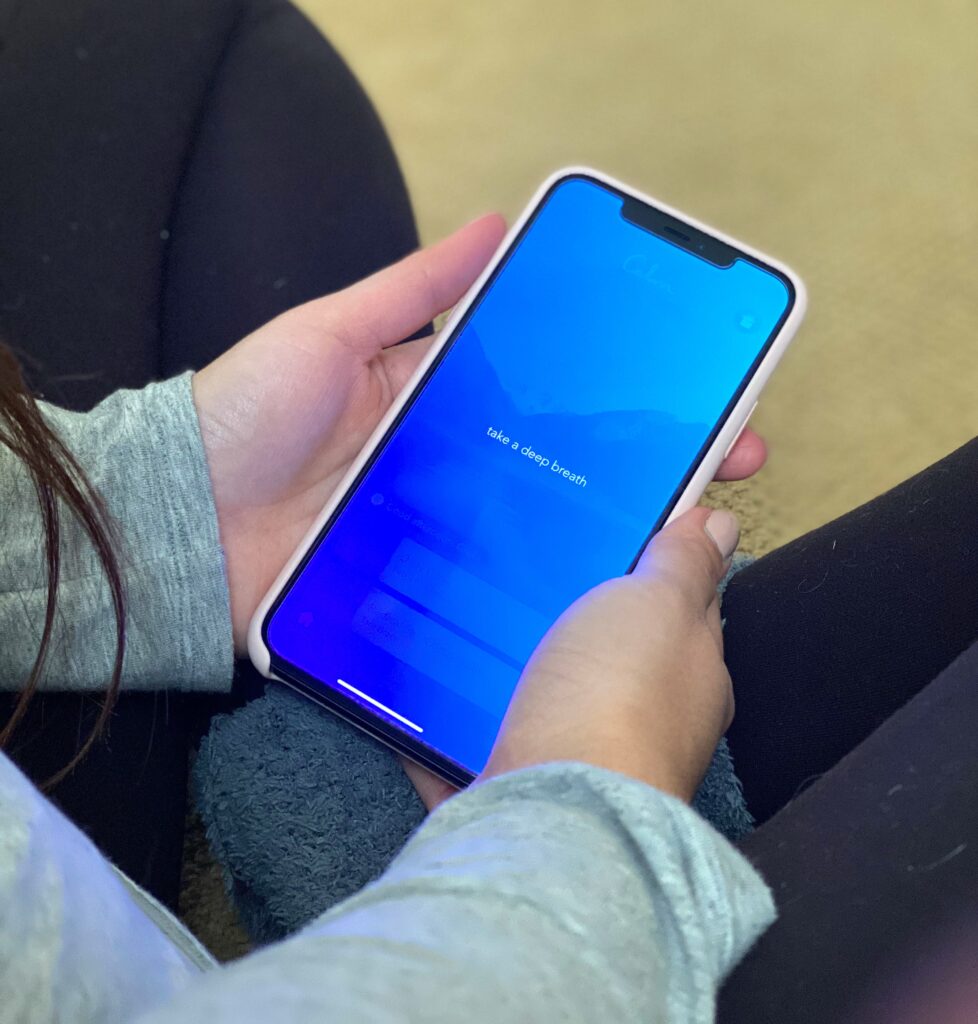 Calm is a paid app (you can get Calm in the Apple Store here, or in the Google Play store here), but you can get a seven-day free trial before committing to a subscription (more about subscriptions here).
* Update: Calm is also offering free resources here for anyone to use to support mental and emotional wellness during this stressful time. *
Please note, this is not at all a sponsored post, I just really love this app and have found that is has helped me immensely with managing stress and keeping up with a regular meditation practice. Given current events, I figured now was a good time to share what has helped me get through tough times.
Stay calm and meditate on!
Giulia ♥
---