Seeing Deeper: Space, Light & Sound at the National Cathedral
One of my favorite DC gems is the Washington National Cathedral. The overall ambiance both inside and outside the Cathedral is so serene and calming that, when the weather is nice, I will spend time outside the Cathedral, clearing my mind and admiring the beautiful grounds and architecture.
Every year around this time, the National Cathedral has a "Seeing Deeper" week filled with fun experiences that help clear (and fill!) the mind. Seeing Deeper includes fun events like Second Chance Prom; Yoga Night; and Space, Light & Sound.
This year, J and I went to Space, Light & Sound for the first time and it was magical. The Cathedral was lit up with a gorgeous light display that changed colors and reflected different patterns on the ceiling throughout the night. There was a calming fog throughout the space as well as calming and meditative live music.
Below are some pictures of the gorgeous lights this year. I had the best time, but I deeply regret not bringing a blanket to lie down and enjoy the music on! (Making a mental note for next year ;))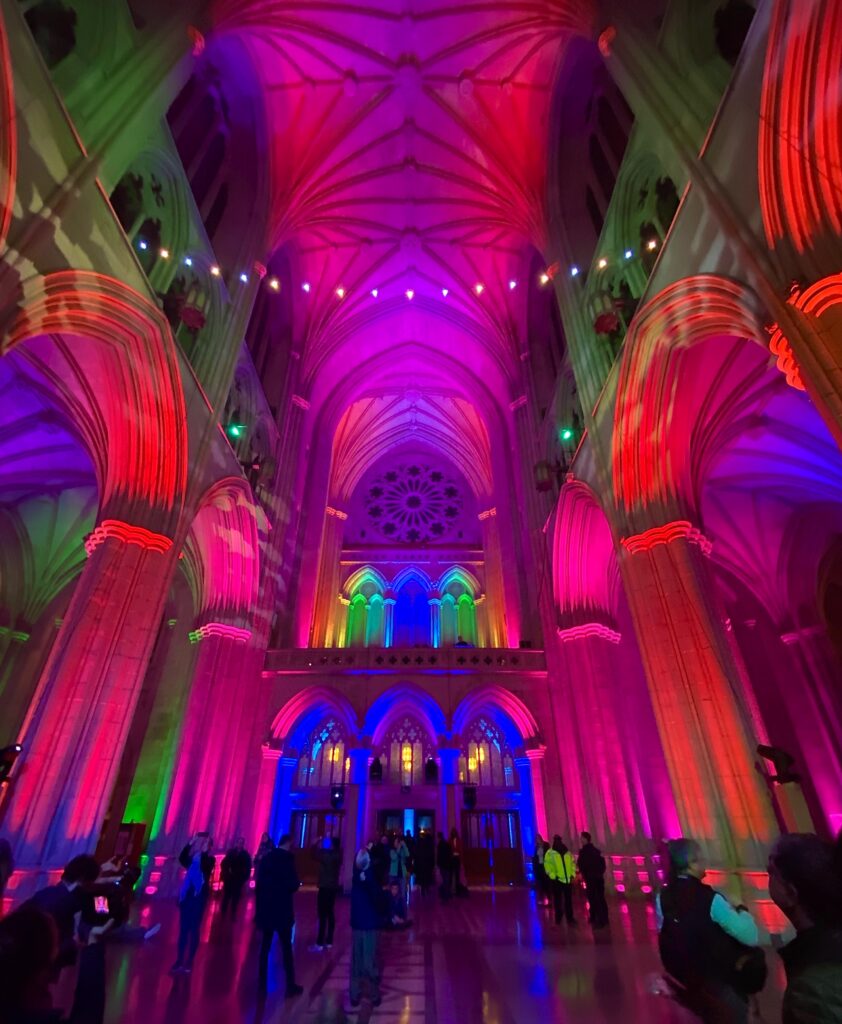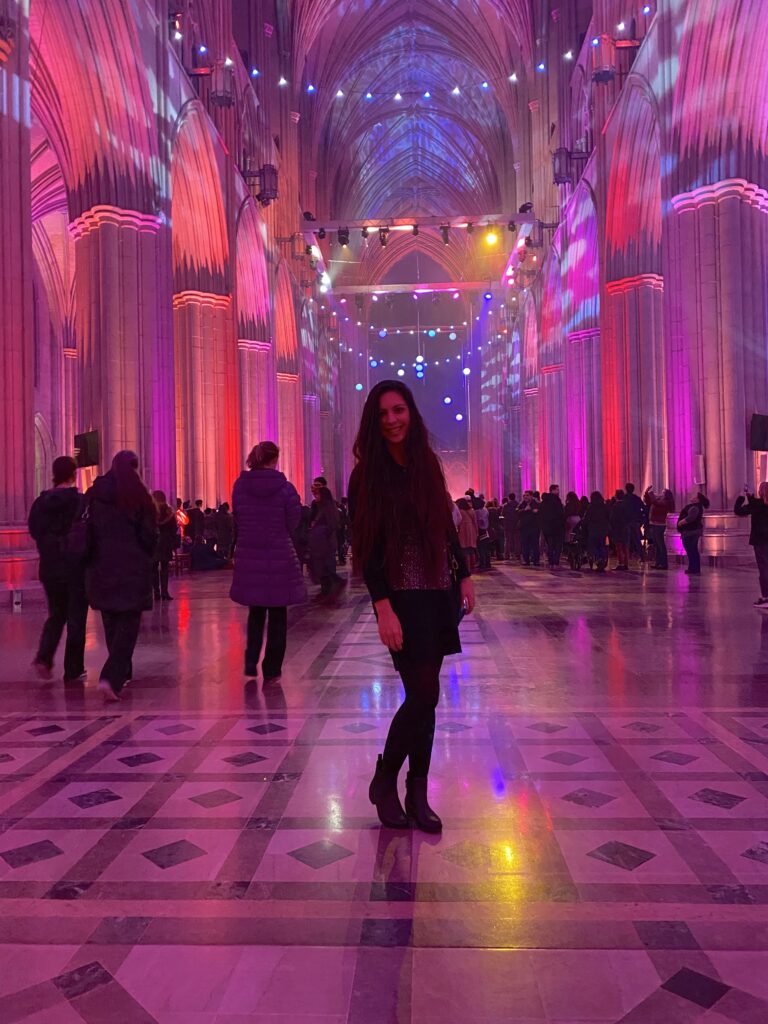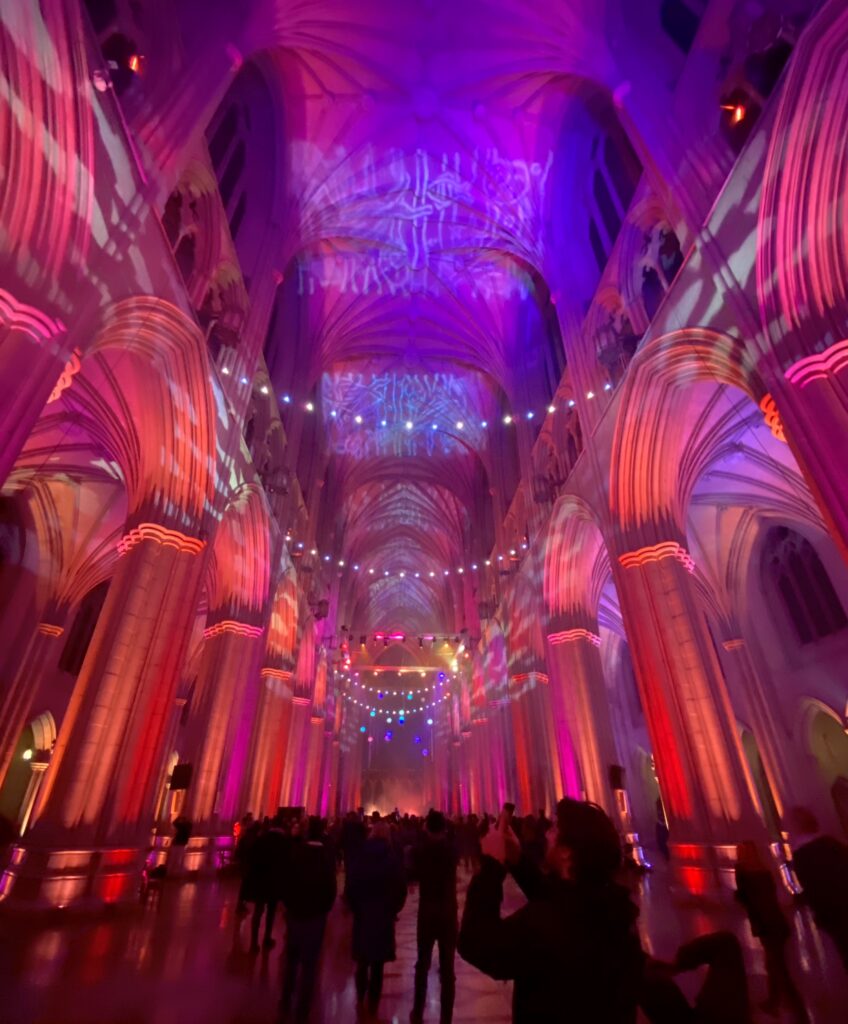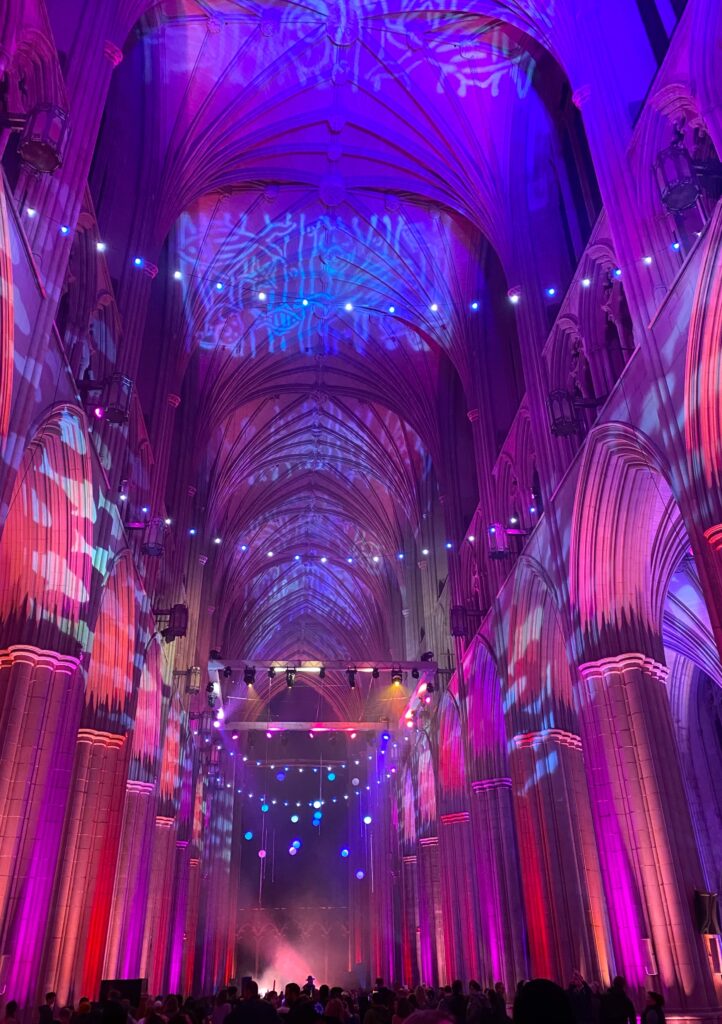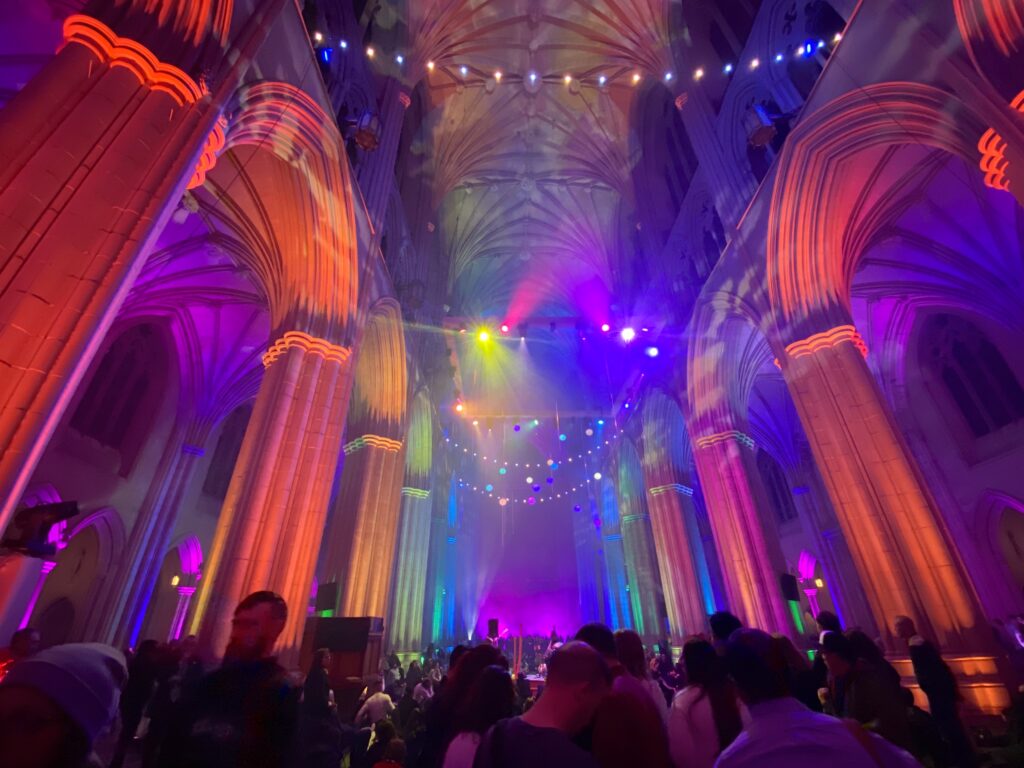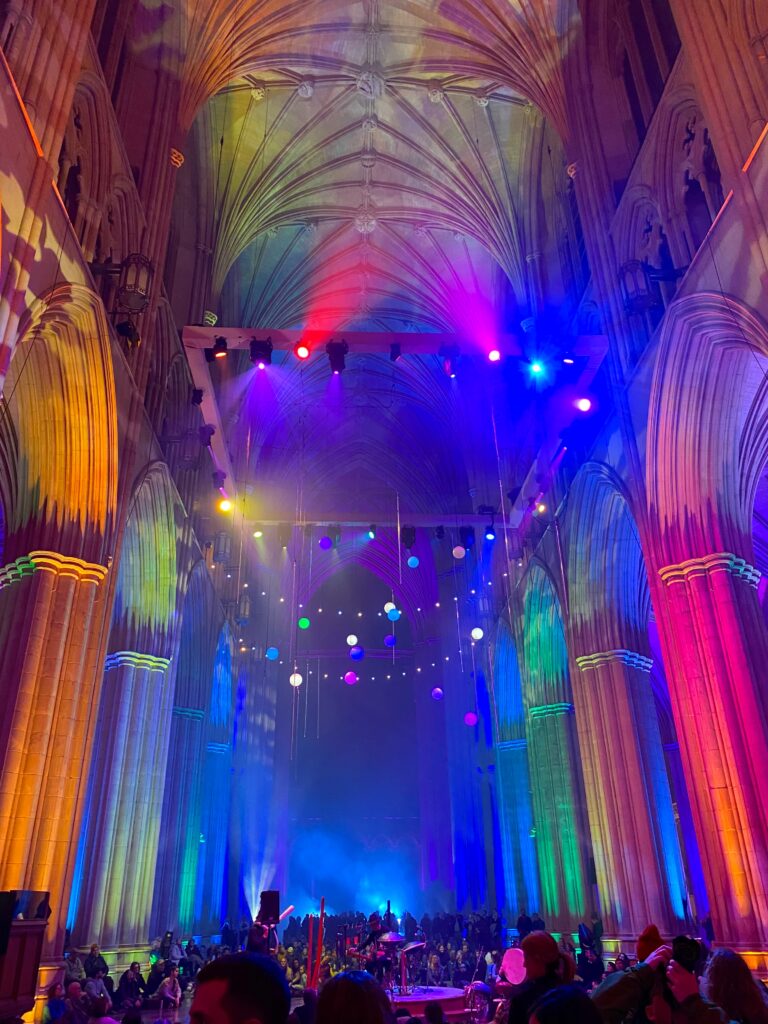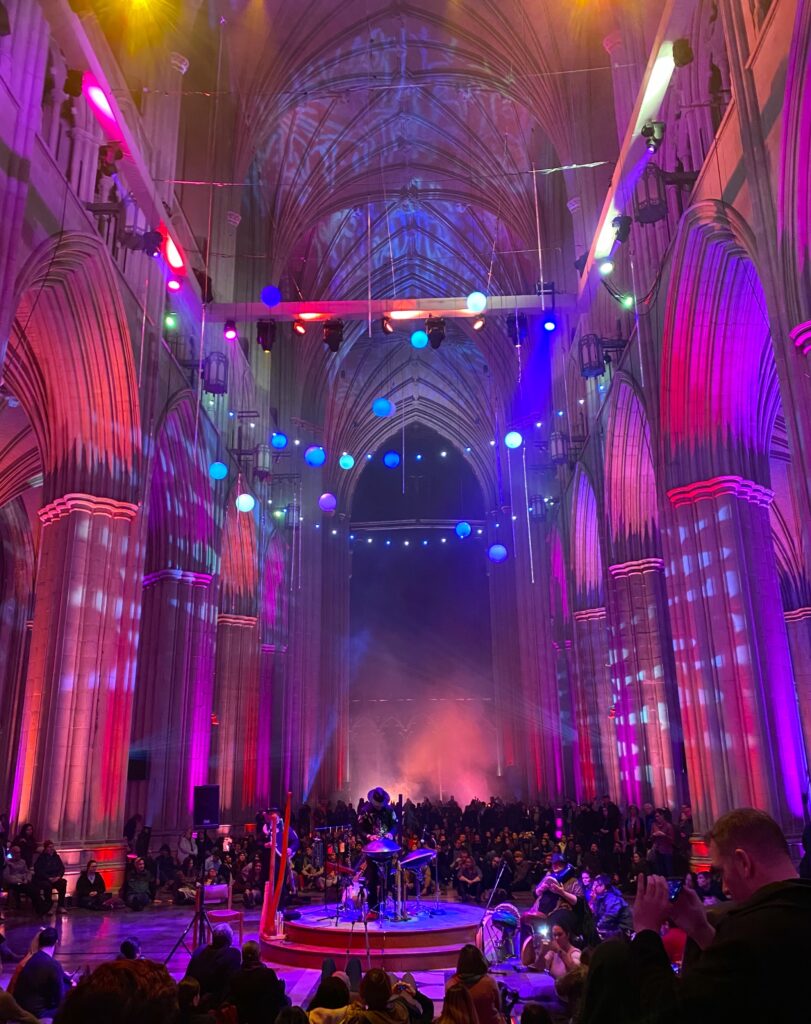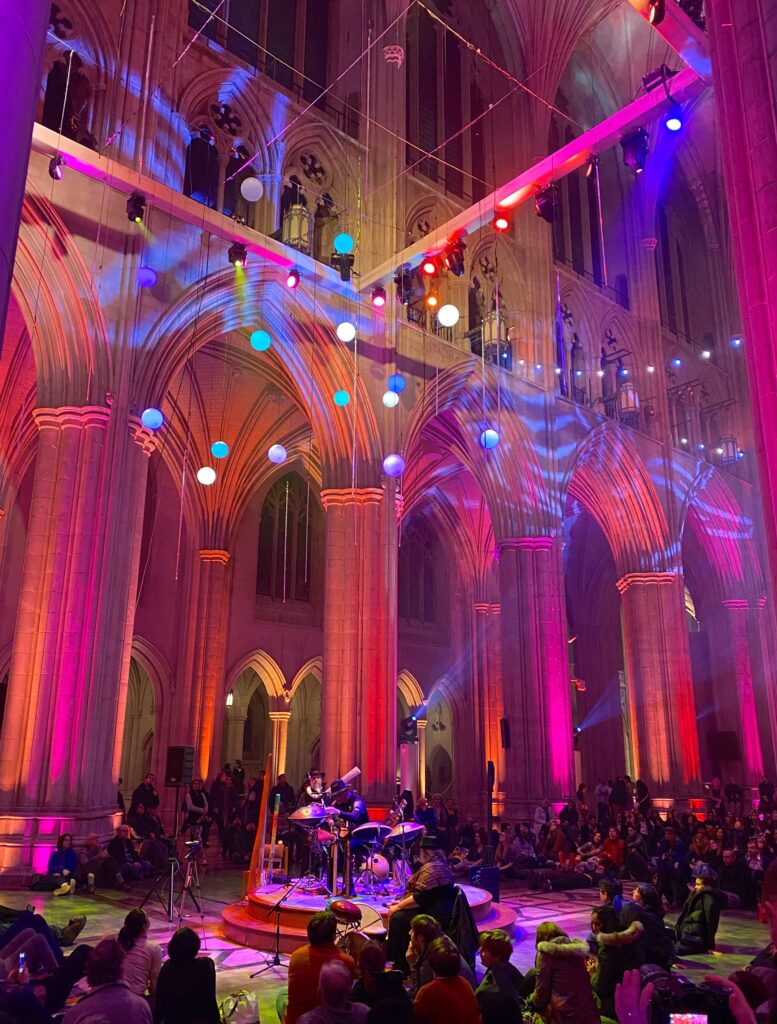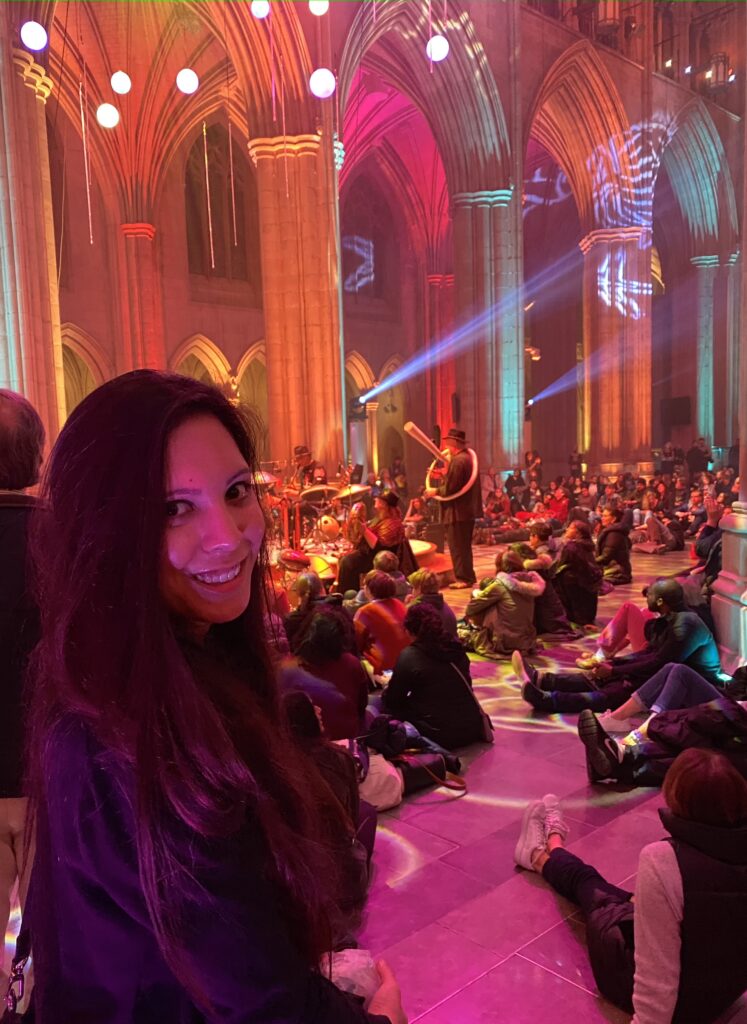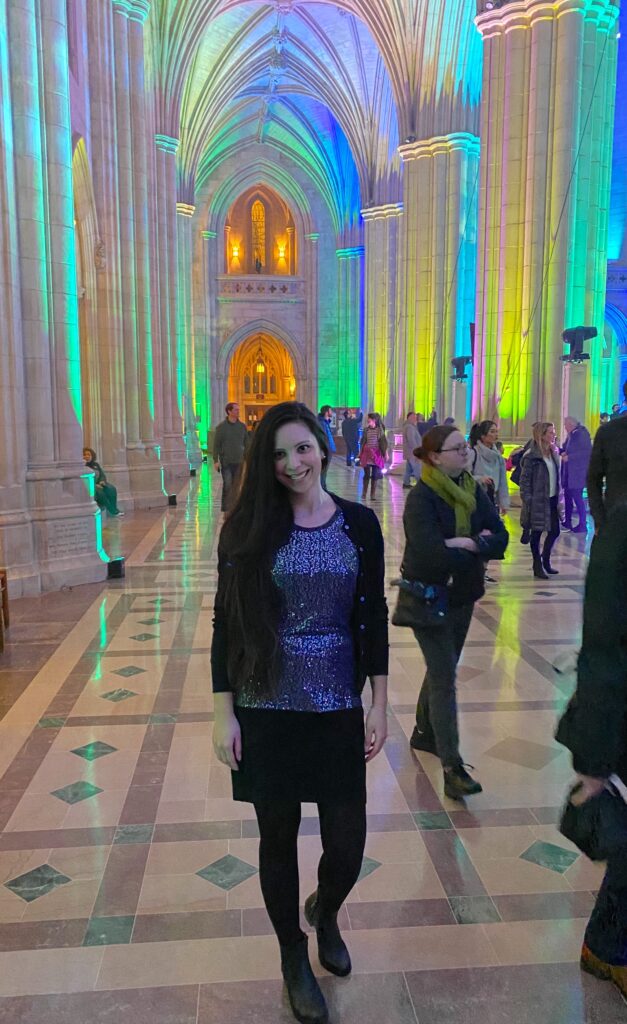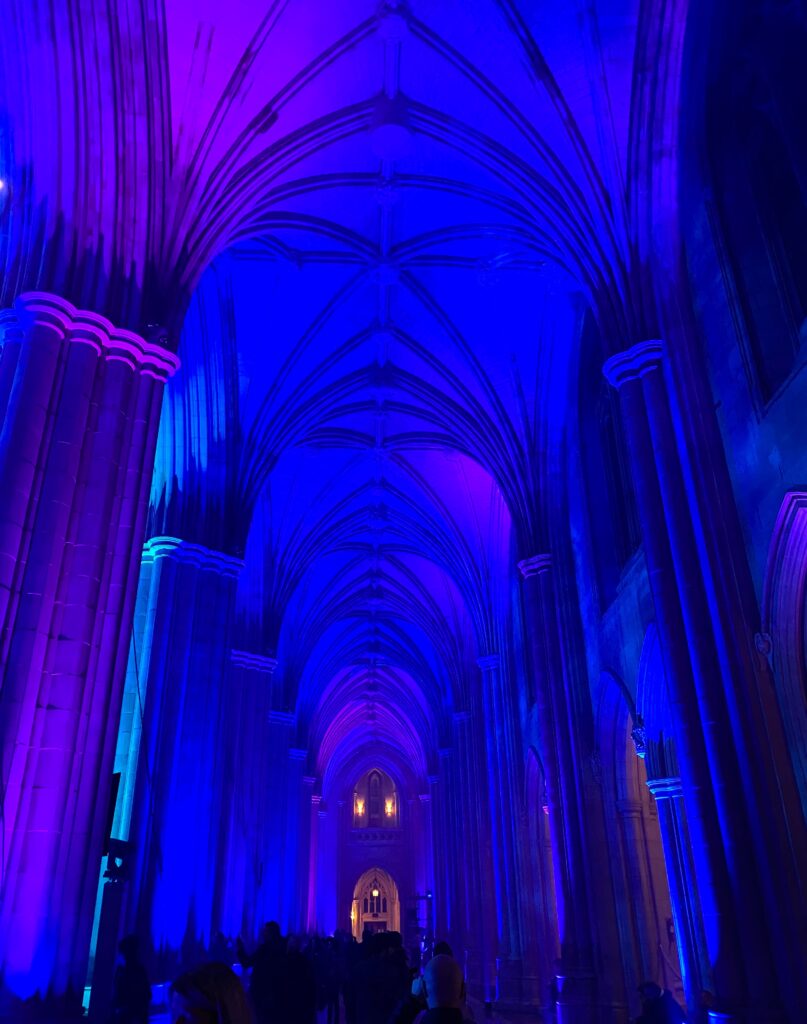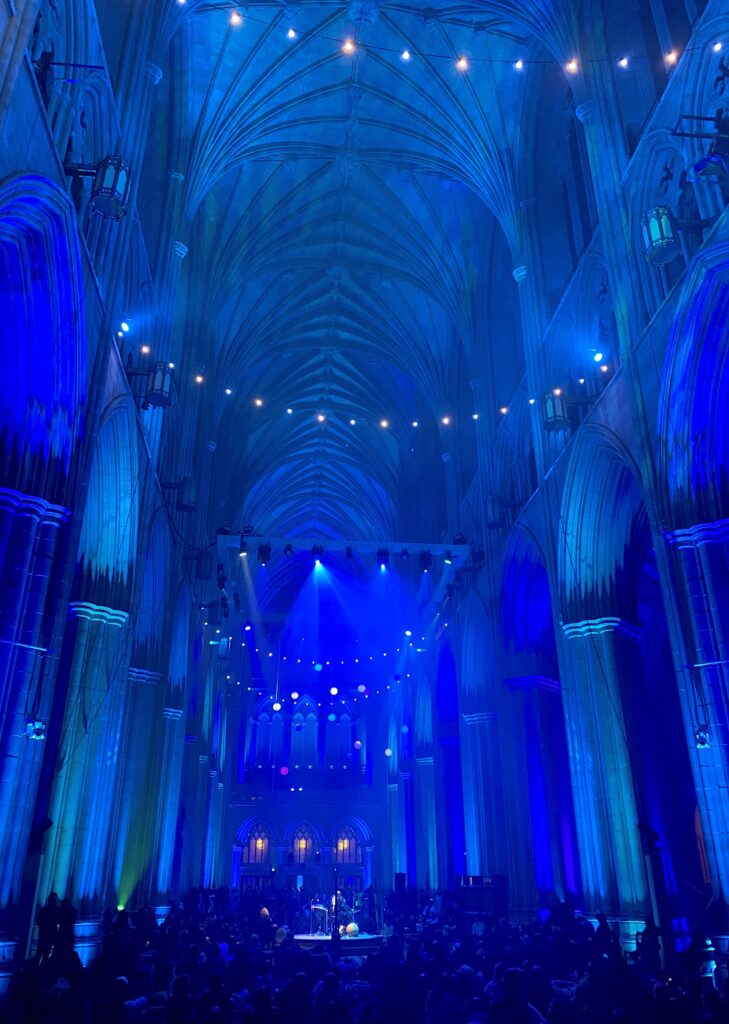 Giulia ♥
---