Hawaiʻi 2018
This spring, I went to Hawaiʻi for the first time and it. was. incredible. I originally thought that this trip was my graduation present from J, but as it turns out, it also ended up being a great way to celebrate our engagement!
The day after we got engaged, J and I left for Kauaʻi where we stayed for just under one week (which, in my opinion, was not long enough!). It wasn't long before I fell in love with Kauaʻi's views, food, people, beaches, and so much more.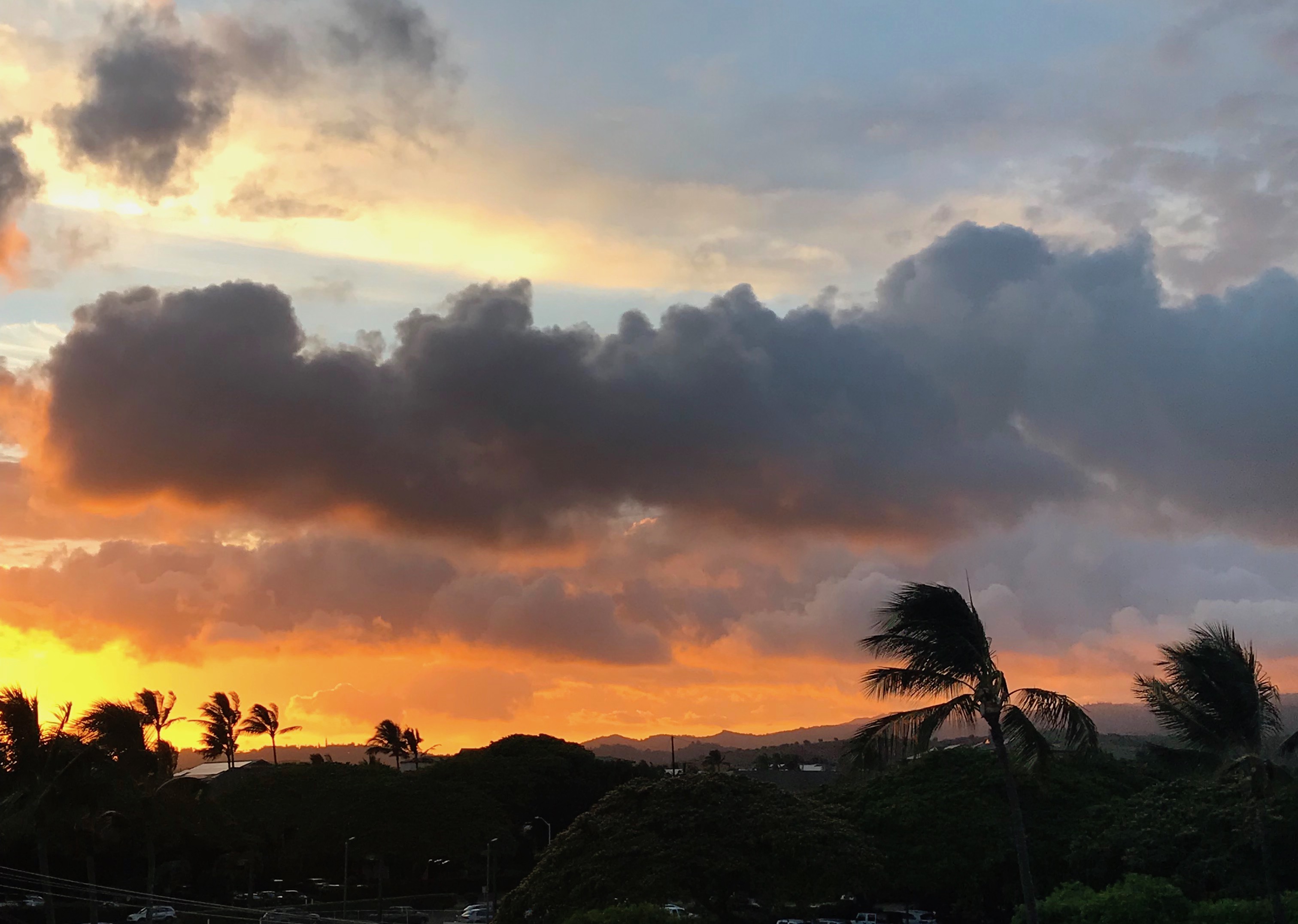 one of our first sunsets in Kauai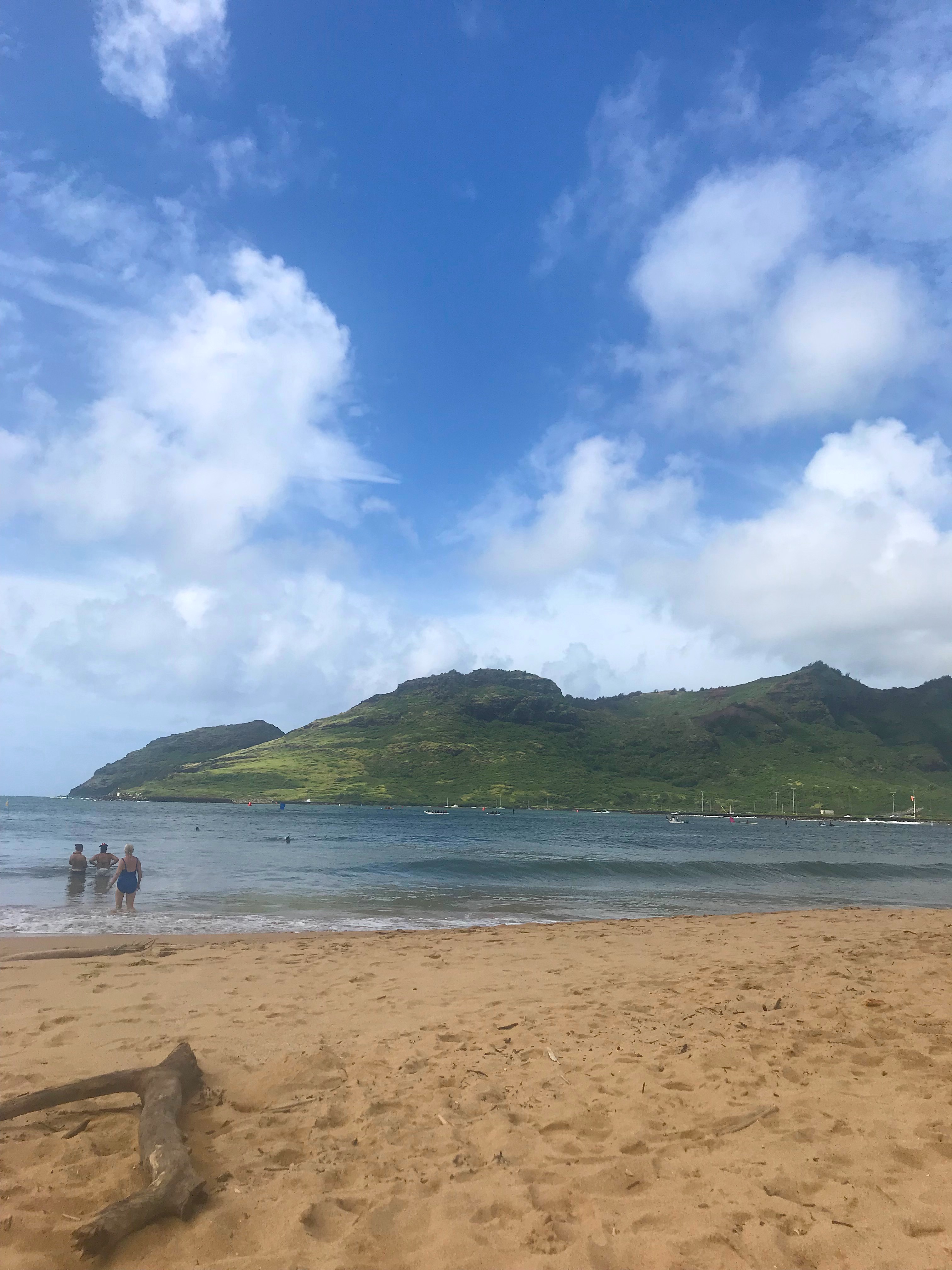 beach time!
One of the many highlights of our trip was the boat ride we went on that took us down the Wailua River. The boat made a stop at Fern Grotto (a lava rock grotto) and once we got off the boat to explore, it started sprinkling with rain creating a magical, tropical mist. Despite the rain, we were all serenaded with romantic Hawaiian songs as we stopped to take pictures. It was truly a peaceful and breathtaking experience.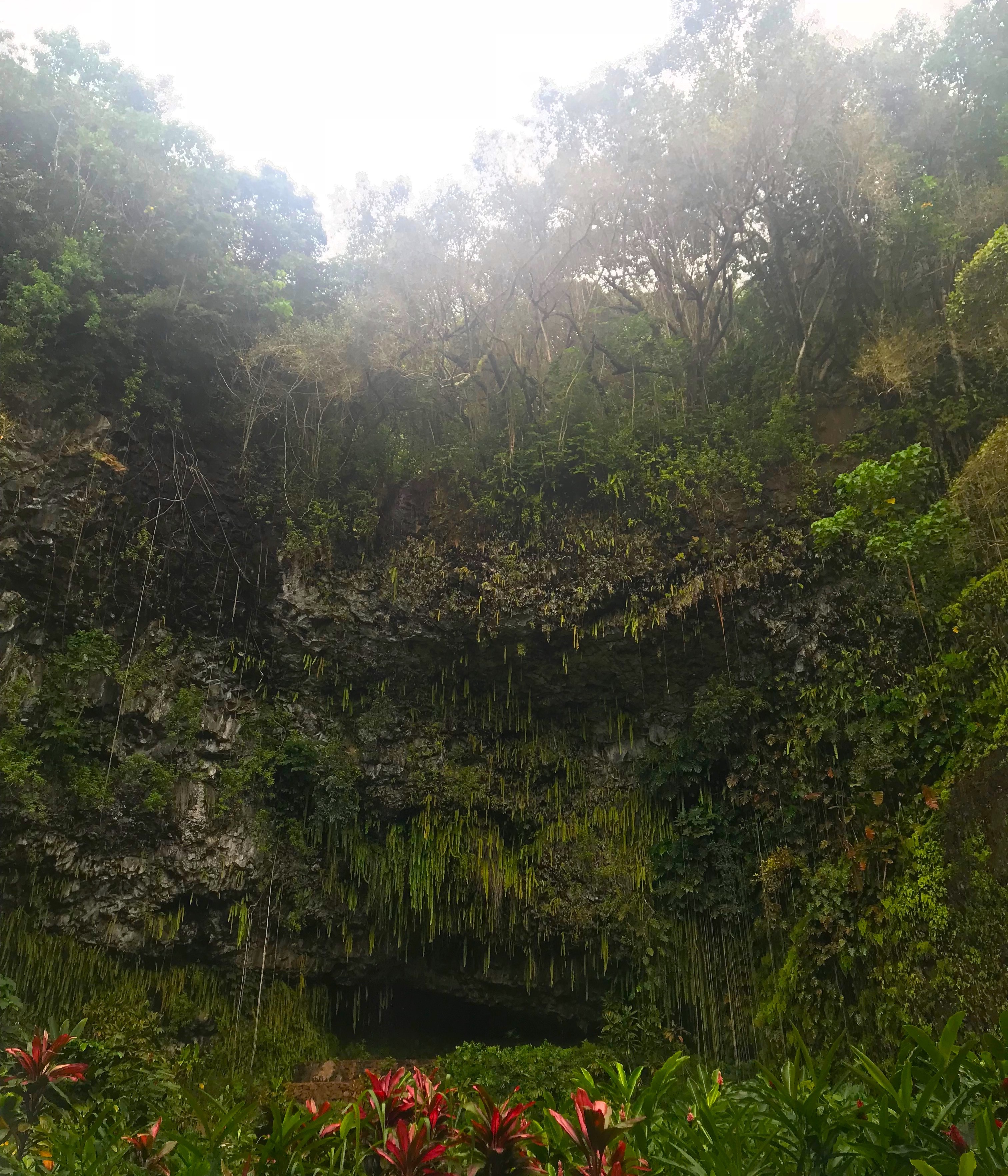 Fern Grotto
The weather in Kauaʻi was so different to what I am used to in DC (obviously :D). When it rained, it would rain for just a few minutes and the sun would be out and shining brightly immediately after. Thankfully, we were never caught in the rain for too long, but the small sprinkles gave the island a tropical feel without being too humid.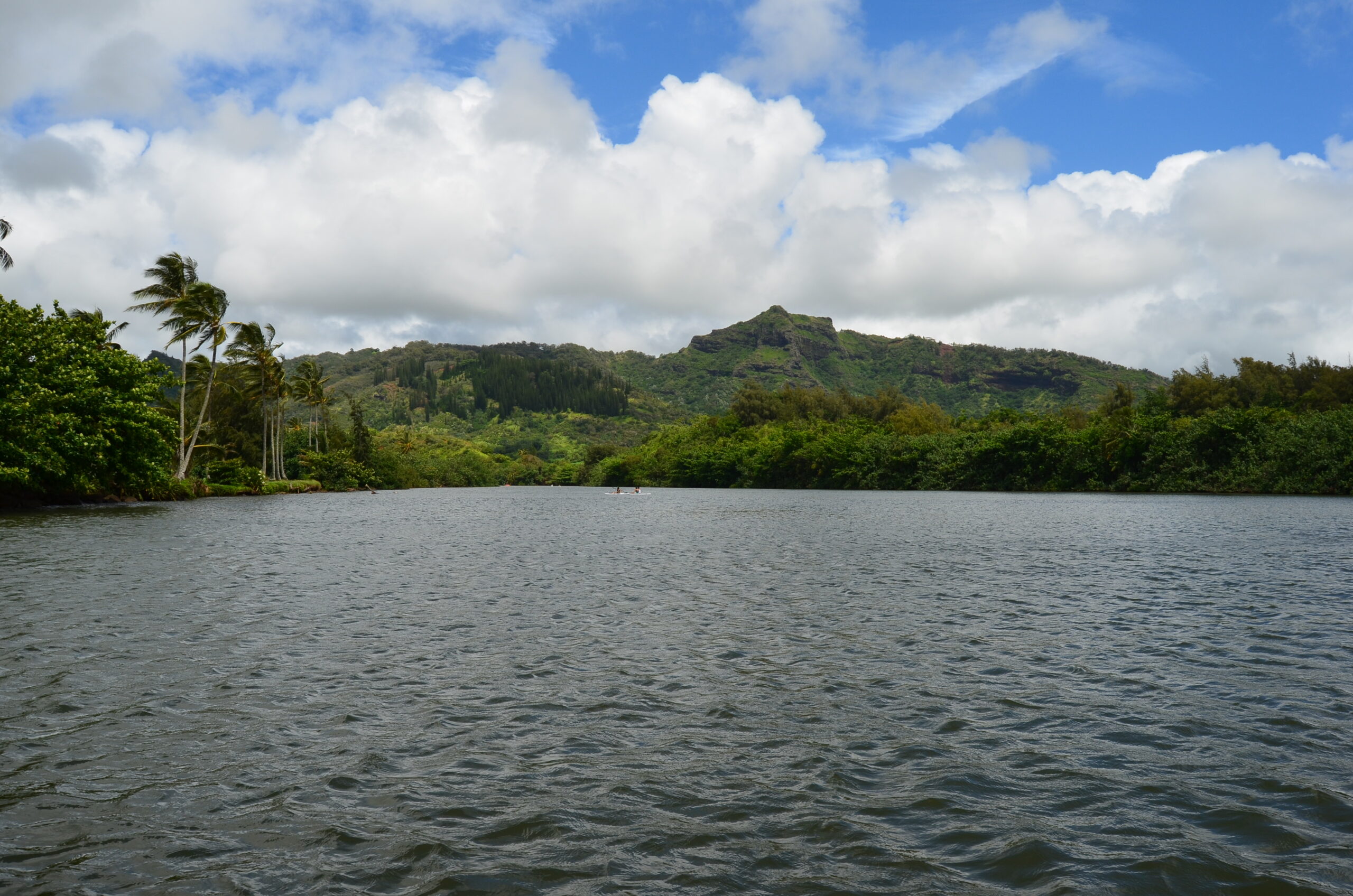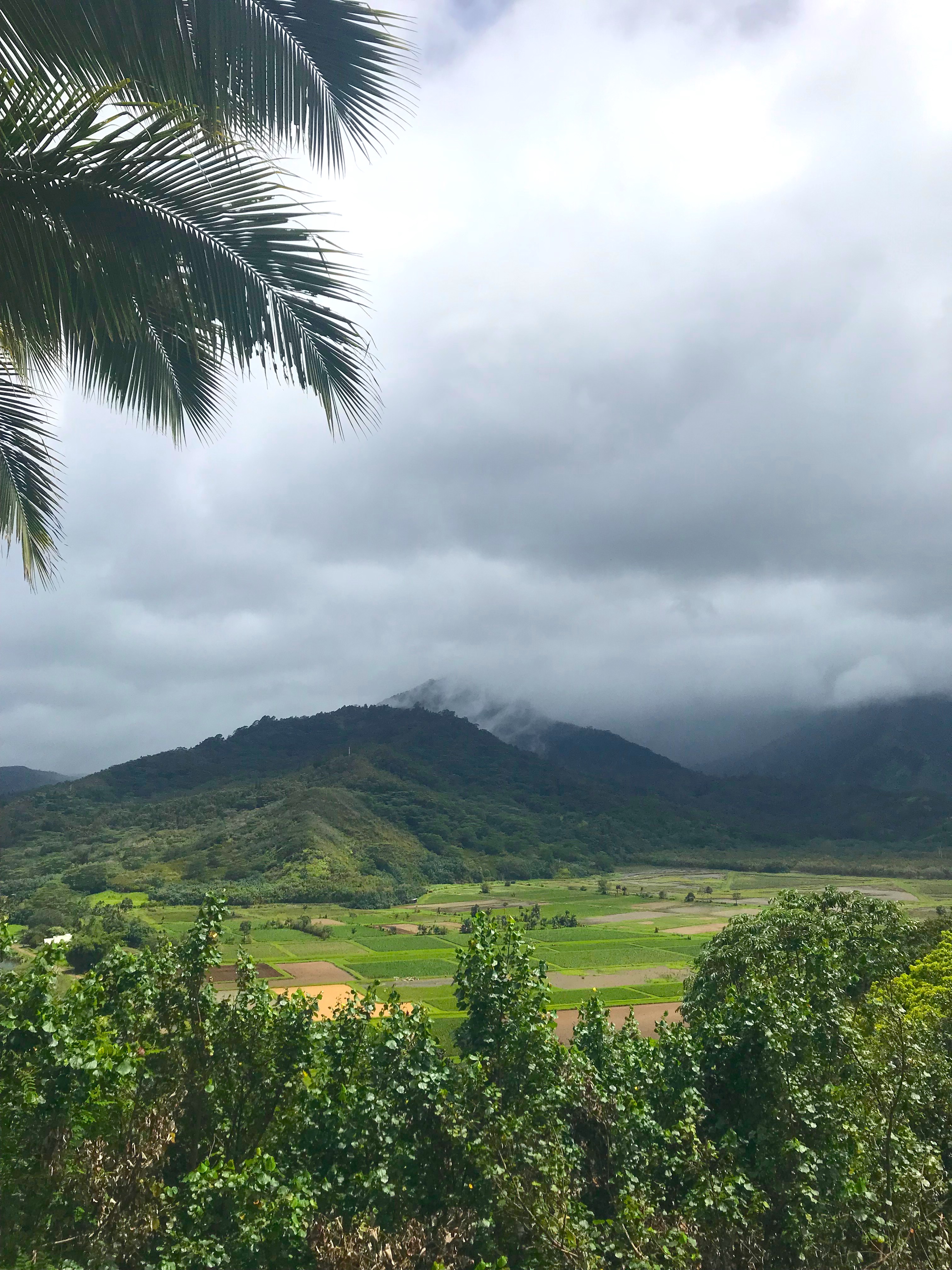 island views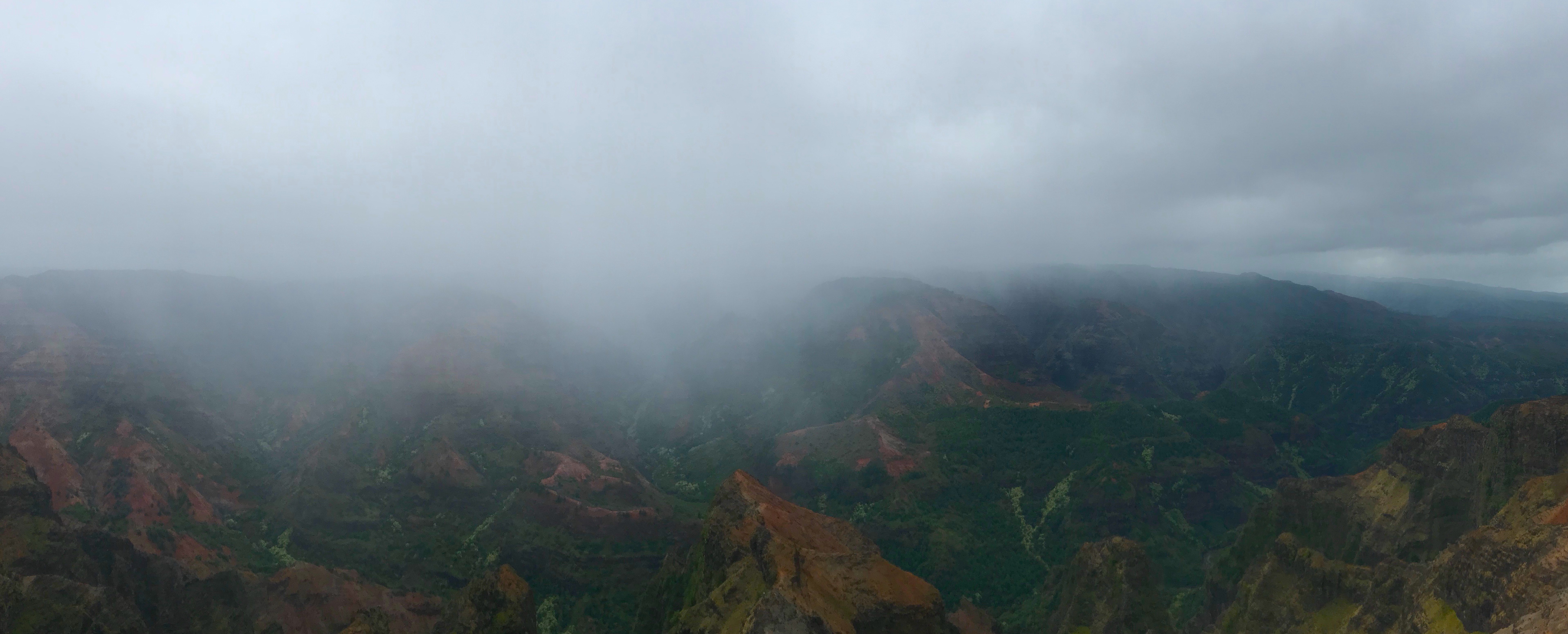 island views
One evening, we got to experience an authentic Hawaiian Kauaʻi luʻau at our hotel complete with authentic Hawaiian food, music, and dancing. The performances were amazing, and I felt myself smiling from ear to ear the entire time. It was certainly one of the most entertaining dining experiences I have ever had!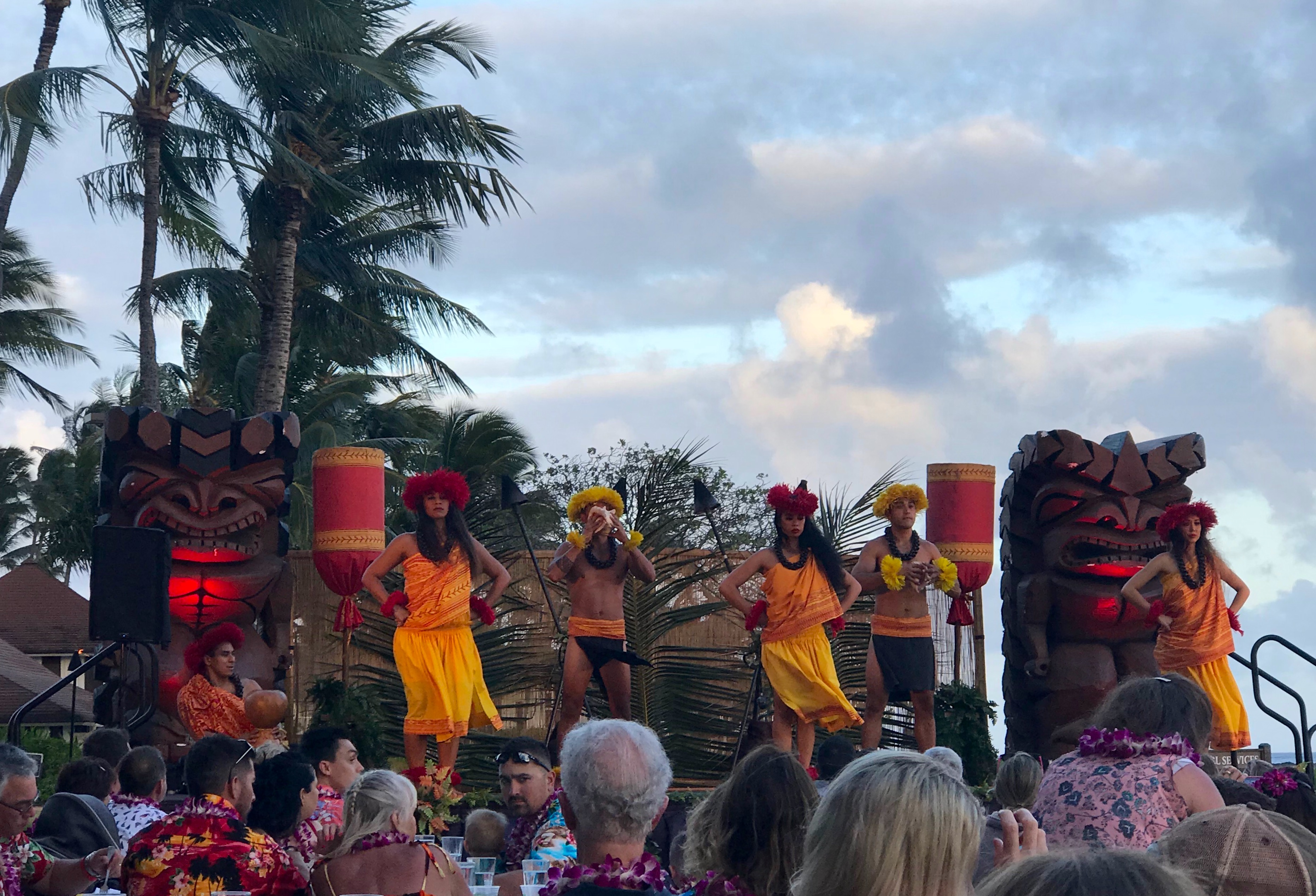 the Luʻau
We also saw Hawaiian Monk Seals — twice! These specific seals are endangered, so whenever they would come up on the sand, the surrounding areas would be blocked off so that they could rest on the beach without being disturbed or harmed. Being such a huge animal lover myself, I loved seeing how well the seals were protected and taken care of and I thoroughly enjoyed watching them (quietly!) while they lay peacefully on the beach.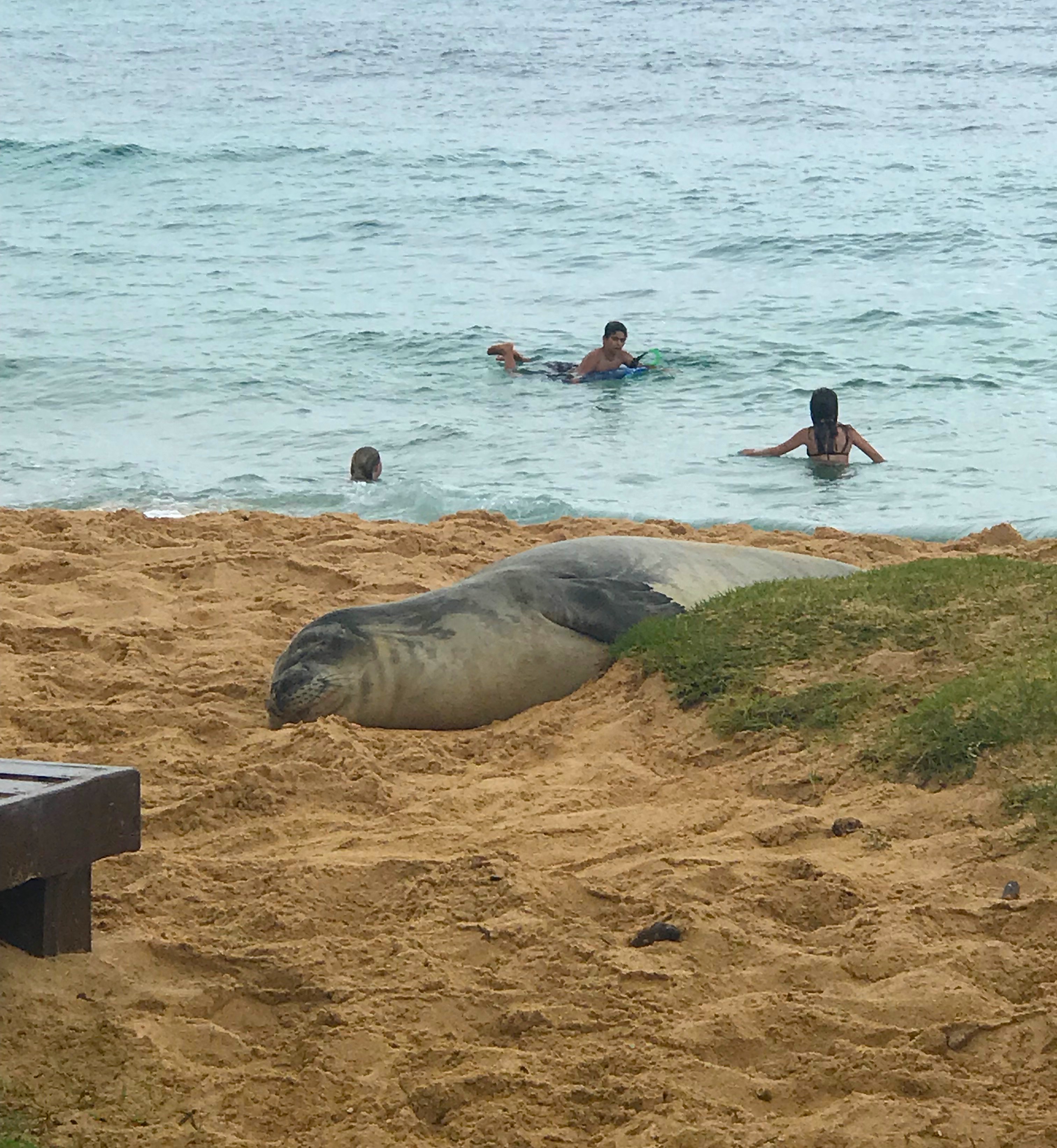 a Hawaiian Monk Seal
As I mentioned before, another thing I loved about Hawaiʻi was the food. J and I are both big foodies, so food is always a very important part of our travel experiences. Some of my favorites in Kauaʻi were the açaí bowls and the shave ice — we tried to get these every chance we got! This was also the first time I ever had poke, and, needless to say, I became obsessed!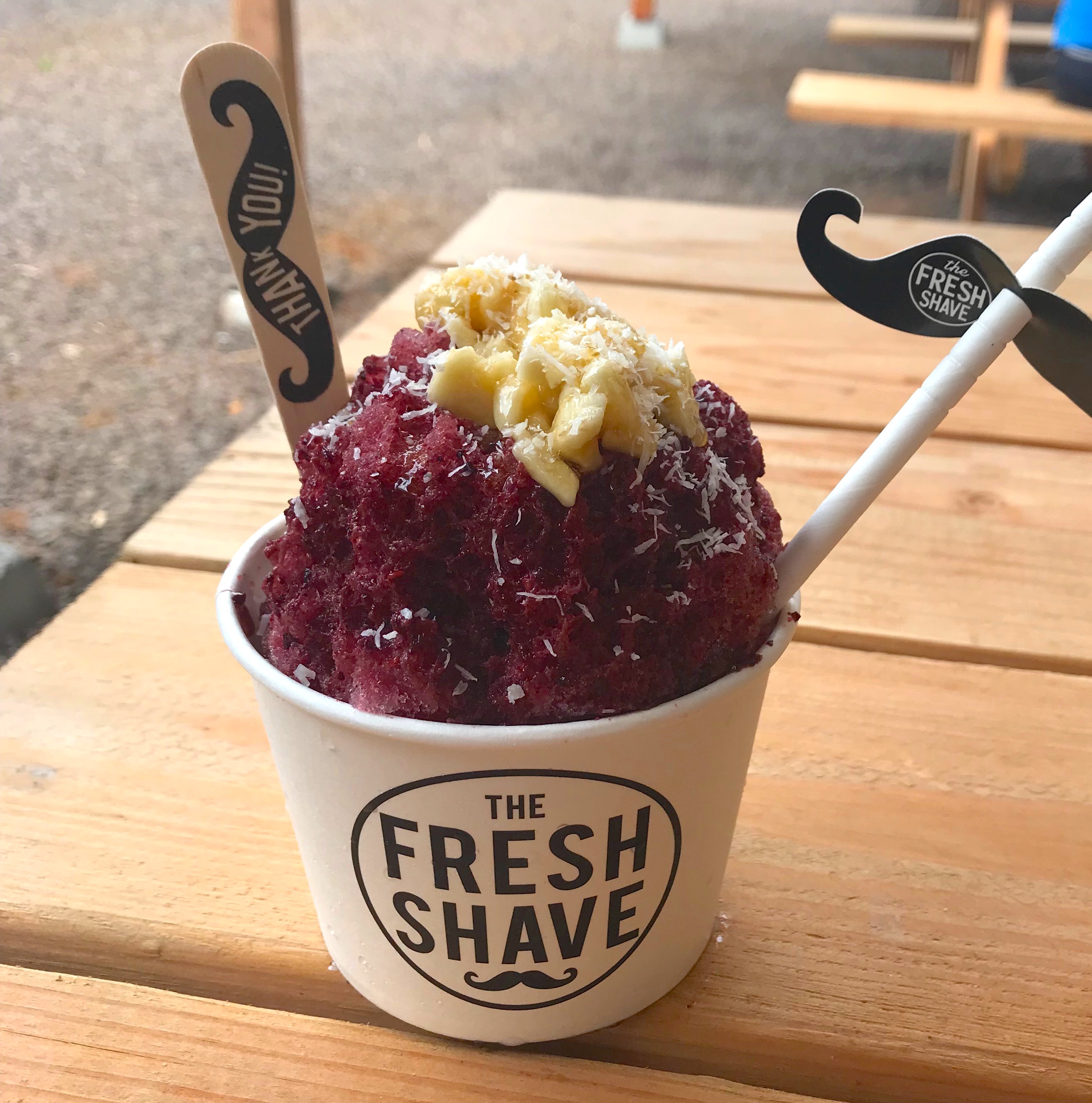 The Fresh Shave shave ice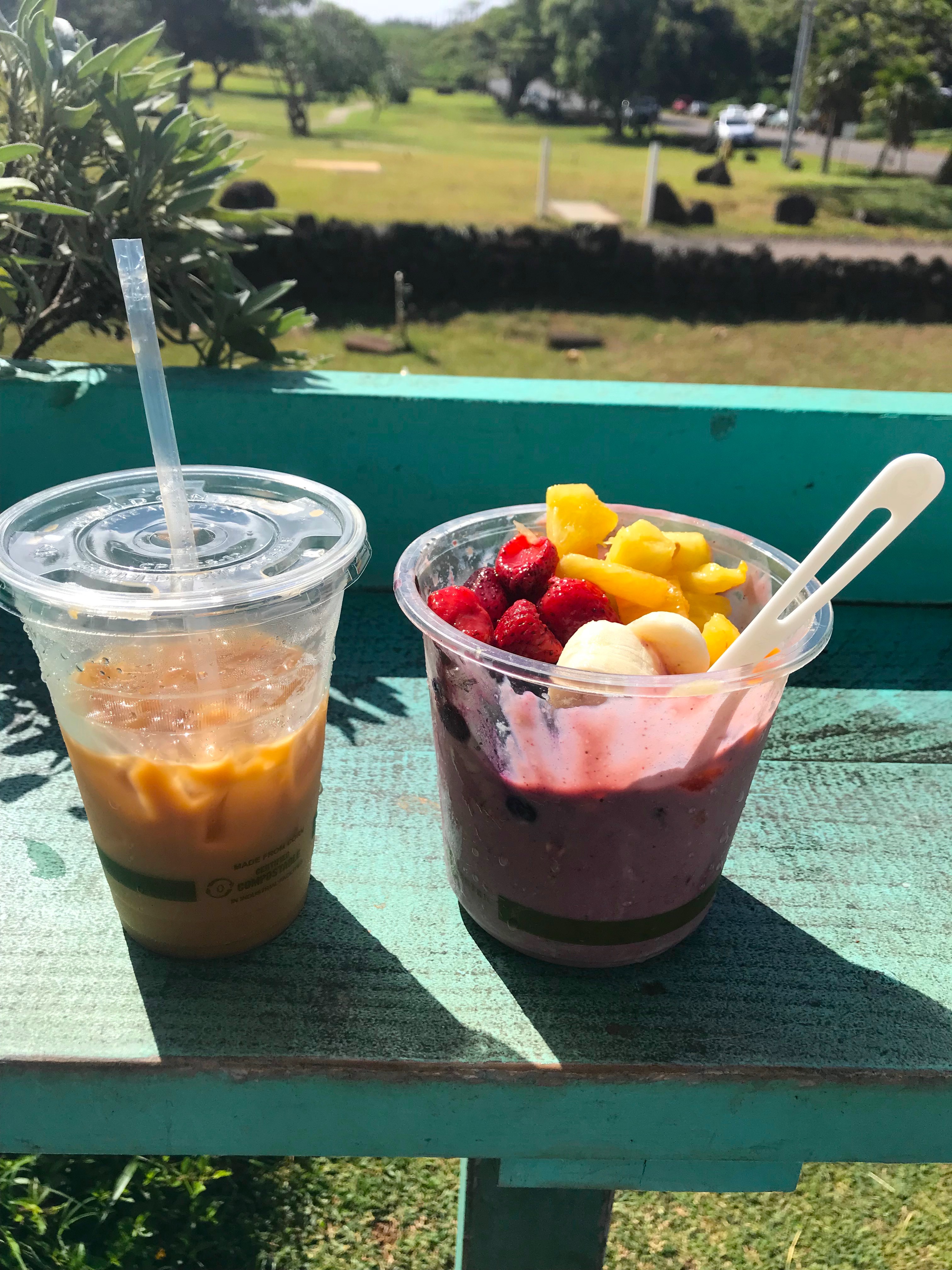 my standard breakfast: iced coffee and an açaí bowl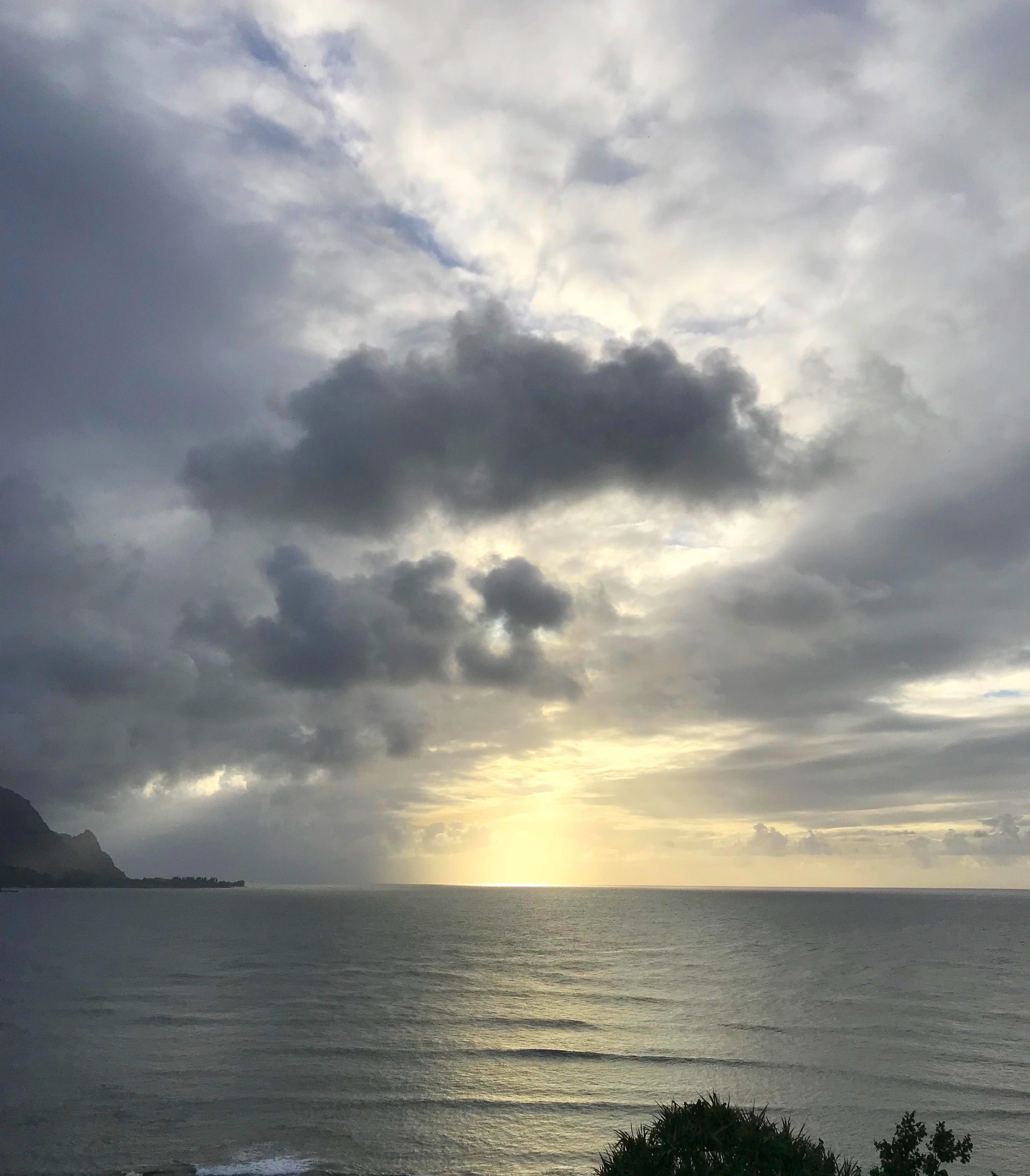 our last Kauaʻi sunset
I have to say, our trip to Kauaʻi was one of my favorite trips we have taken.  Whether it is Kauaʻi or another island, I know for sure that I will be going back to beautiful Hawaiʻi . In the meantime, I will try to work on an accompanying video from our trip, so if/when that is up I will be sure to update this post.
UPDATE: As promised, here is the video from our trip!
Until next time, Hawaiʻi !
Giulia ♥
---